Which Dining Room Chairs Would You Buy?
Okay, so as you guys know Kenny and I moved to Charleston, and we're putting our new home together piece by piece!!! Which brings us to my project of the week: our dining room. I invested in a splurge, swoon-worthy dining room table, that I'm absolutely in love with, but I have had SO much trouble deciding which dining room chairs to go with it. Which is where you all come in!!
I would say that our style for our new home is coastal and bright. Kenny describes the vibe as "Capri villa", which I love. We painted the walls of the open kitchen, dining and living area all white, we have white cabinetry, and a lot of bright white and light throughout the space which is complemented by beautiful cherry-wood floors. We have slight touches of rich cobalt blue decor in the kitchen and we want to add a few more touches of that same blue with things like throw pillows, and potentially the dining room rug. So all-in-all, we're going for the look of a coastal-glam Capri villa, with a little Southern-traditional charm of Charleston thrown in.
While I LOVE these chairs that it's pictured with on the site, I think the rattan may be a little too casual for the vibe of our dining room and the overall space! We have a big crystal chandelier and the kitchen is pretty glam. So we need chairs that go with that, without losing the coastal vibe.
Here are some of my favorite coastal glam dining room chairs we're choosing from. What do you guys think? Which dining room chairs would you choose?
In love with these Ballard Designs chippendale dining room chairs in white.
Also love that they have the counter stools to match!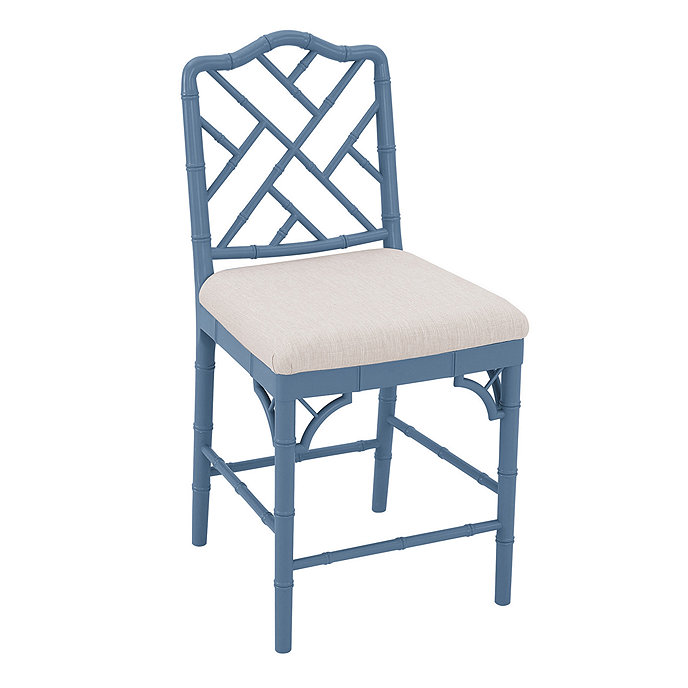 Our table is a white-washed oak, so slightly off-white, which I think these are too, but for a more white-white, there's also the Williams-Sonoma version of these chippendale bistro side chairs:
Gray Malin actually used these chairs in his house!
Maybe this is a way to tie in the hints of blue I mentioned?
Option 2: Classic Louis XVI-style chairs
These chairs just scream French countryside to me, in the best way. I can imagine sipping my morning coffee and croissant perched up in one of these.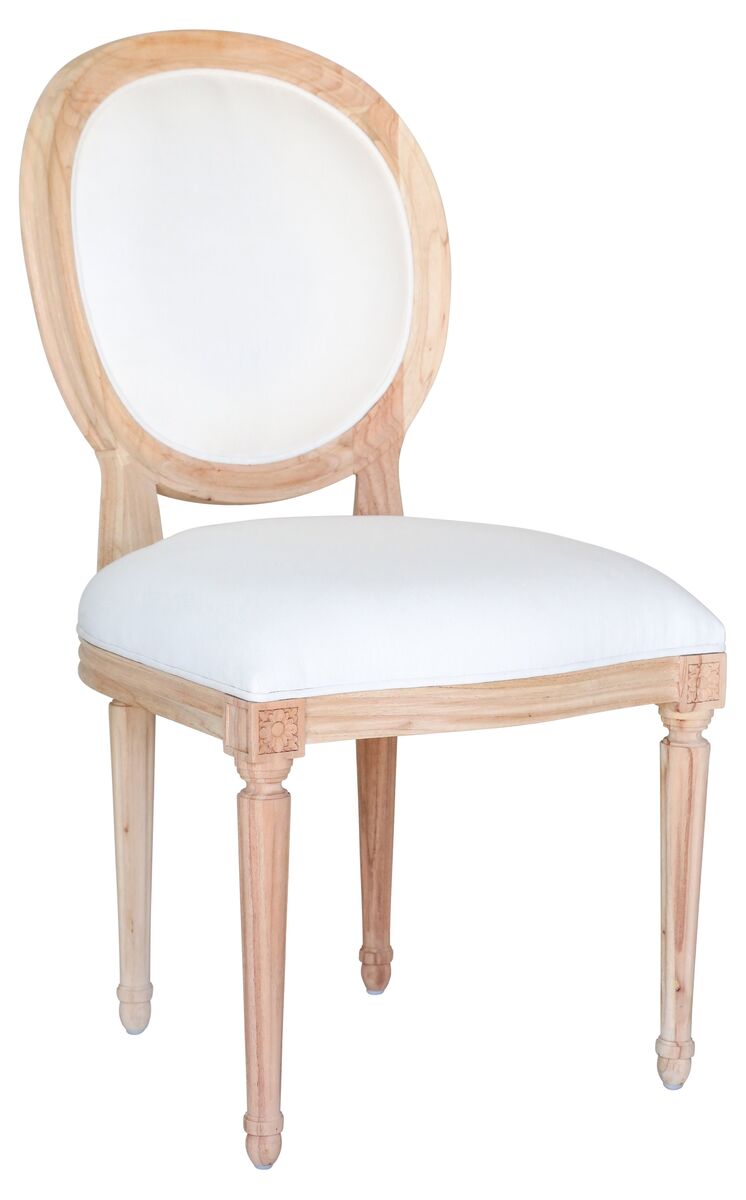 There's also these Home Depot lookalikes with a more beige cushion vs. white.
Option 3: Full coastal
I love the idea of going full-coastal-vibes. But, part of me does worry these will look too casual in our formal dining room. Still, loving these dining rooms' inspo and these chair picks!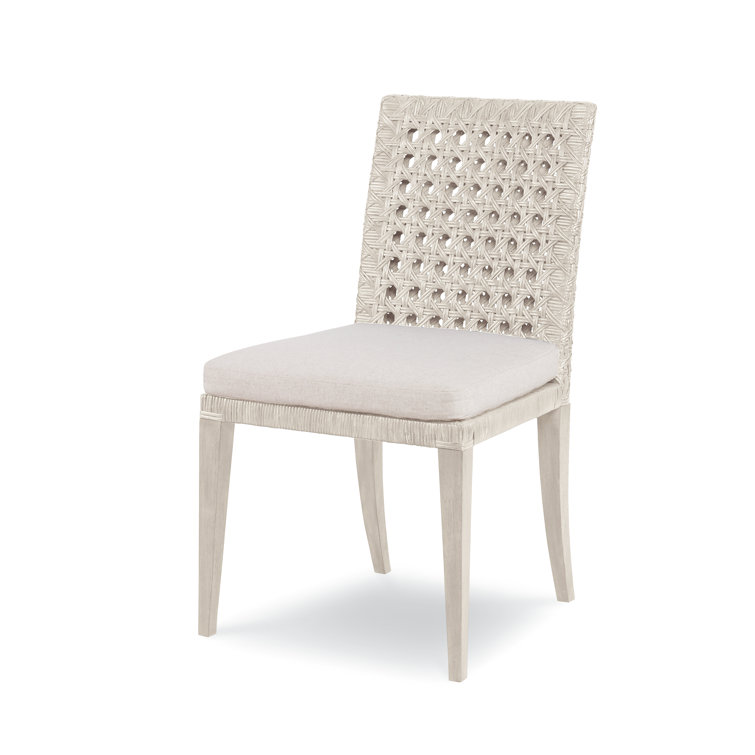 We found the best white woven wicker furniture for our porch, so maybe we should bring some of this Southern-coastal vibe inside?
Option 5: A dining bench
I love the idea of a dining bench, but I can't decide if it's right for our space!
This tropical dining bench looks super cozy, and I do love the bold print!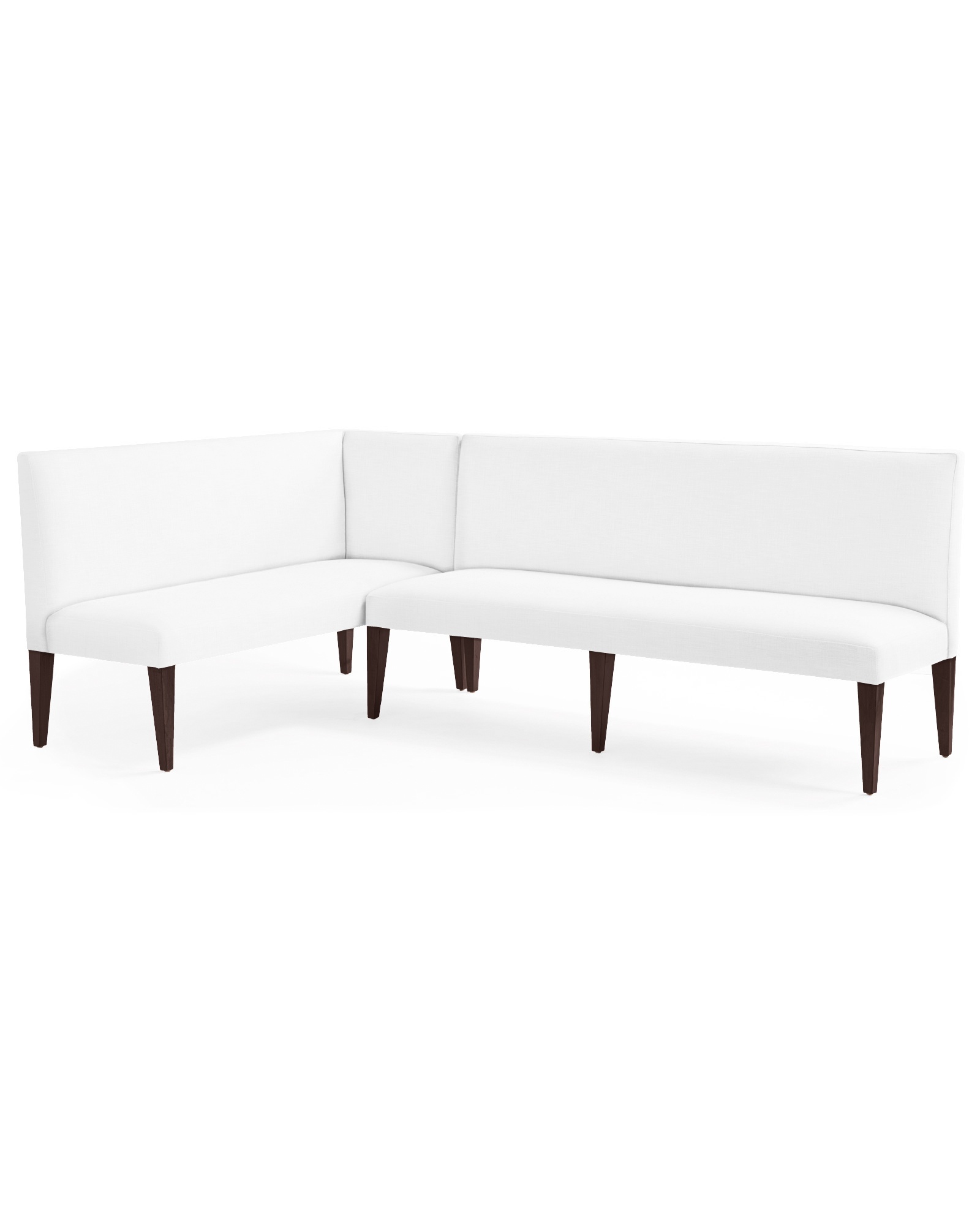 This one is so chic, but I think would worry too much about the spills – but it does come in other fabrics/colors!
Option 6: Glam & modern
While I LOVE these and think they look so comfy, I'm not sure they're right for our space. But still, love them.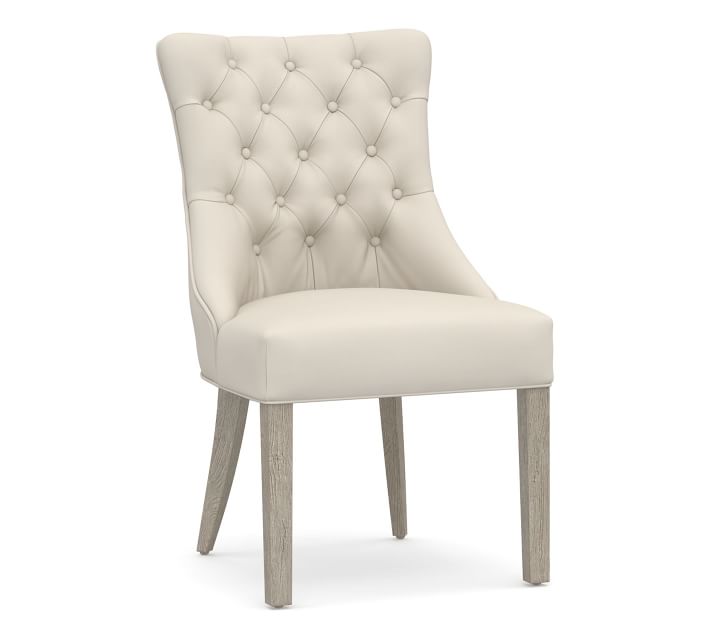 Would you believe these were from Home Depot?! Such a great deal.
I love the tufted dining chair look. These ones are a great deal.
Which would you pick? What do you guys think? Leave your picks in the comments below!
Check out these other blog posts: