10 Cozy Cabins to Rent This Fall & Winter
There's something nostalgic about staying in a mountain cabin in the fall or wintertime. Time seems to slow down, you cozy up with a book, sit down to play a game of cards with friends and family, or warm up by a fire with a good glass of red wine. The turn of the seasons from summer to fall is a great time to give yourself that pause. A moment to reset, reconnect, and re-prioritize the things like family, relationships, and mental health. After the go-go-go summer buzz, it's time to take a step back into a simpler world surrounded by nature where you can really decompress.
Thankfully, I have just the cabins for the job! These are the most adorable cabins in the U.S for all of your fall/winter getaways! From insta-worthy A-frames, to renovated farm silos, you can't go wrong with any of these dreamy fall and winter escapes!
$600/night, Bodega Bay, California
Step back in time at this beautiful home in coastal Sonoma County! To me this area is the perfect balance. With access to the gorgeous and relaxing coast, PLUS the Russian River Valley wineries to explore! Does it really get any better than that?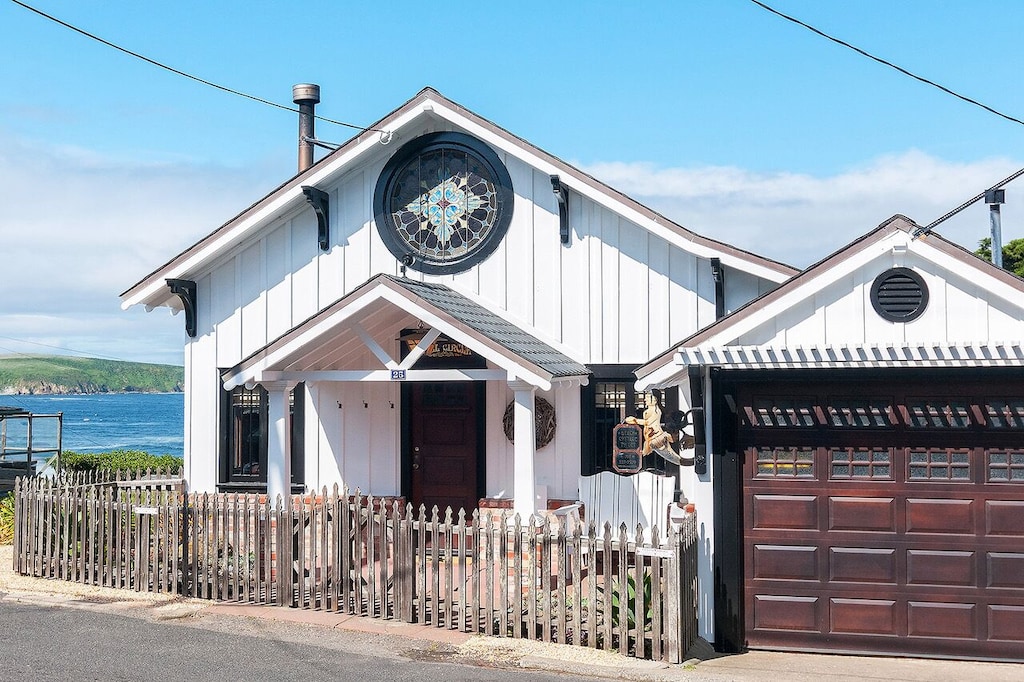 $339/night, Southern California
This adorable 2 bed 2 bath A-frame is nestled in the cool woods of Southern California's San Jacinto mountains, at the very end of scenic Boulder Drive. The vibes are rustic alpine nostalgia. Escape amongst the towering pines for some R&R. Relax in the hot tub or maybe the hammocks as you read that book you haven't had the time for yet. Walk to downtown Idyllwild for excellent dining and an assortment of shops, boutiques, and galleries!
$370/night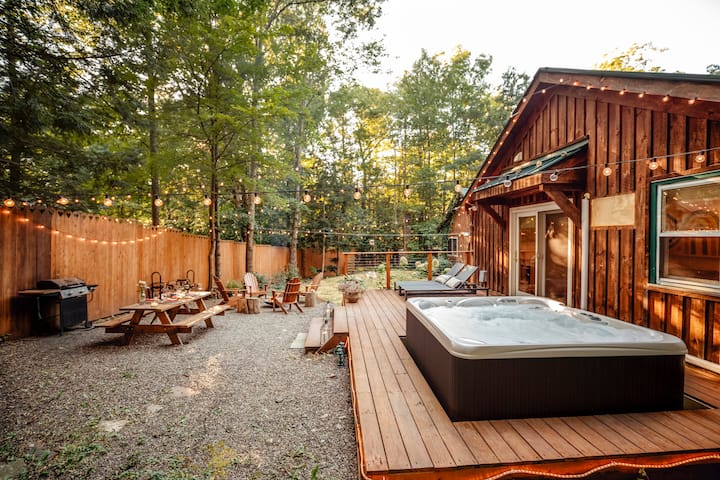 The Hartwood House is the perfect upstate getaway. Located in beautiful West Saugerties, this 2-bedroom cottage is a great place to unwind and relax in nature. Secluded and quiet, a great home base for exploring everything the Catskills region has to offer! The house has an open floor plan, minimalist-yet-artful design, carefully curated books, hot tub, record player and projector screen (movies and hot cocoa, yes please!).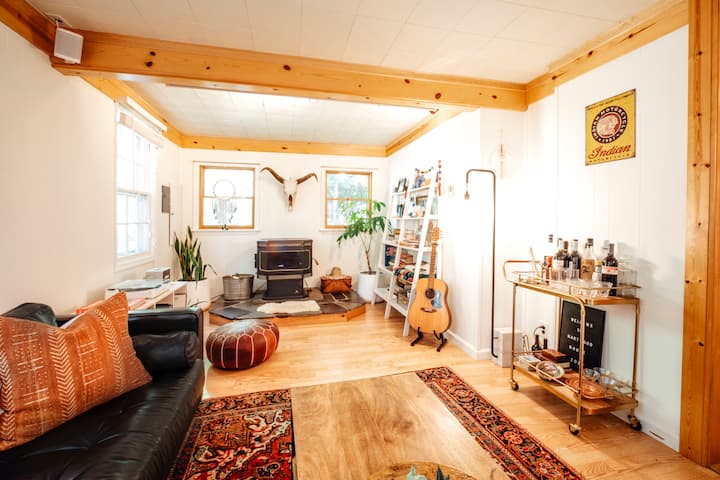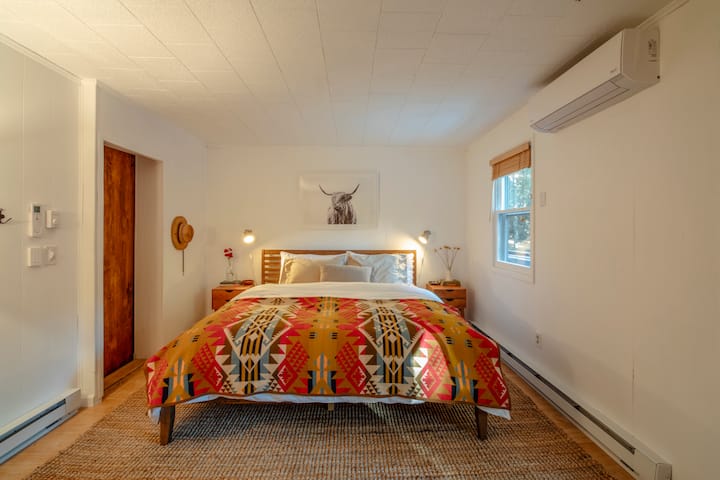 $469/night
Nestled in the mountains just west of Boulder, this log cabin has access to skiing, hiking, biking, fishing, climbing, and quaint, small-town shops! With abundant natural light, a sprawling porch with views and a hot tub, it's the perfect mountain experience! I definitely wouldn't mind getting snowed in here. As long as I have a good Cabernet to sip by the fire that is.
$900/night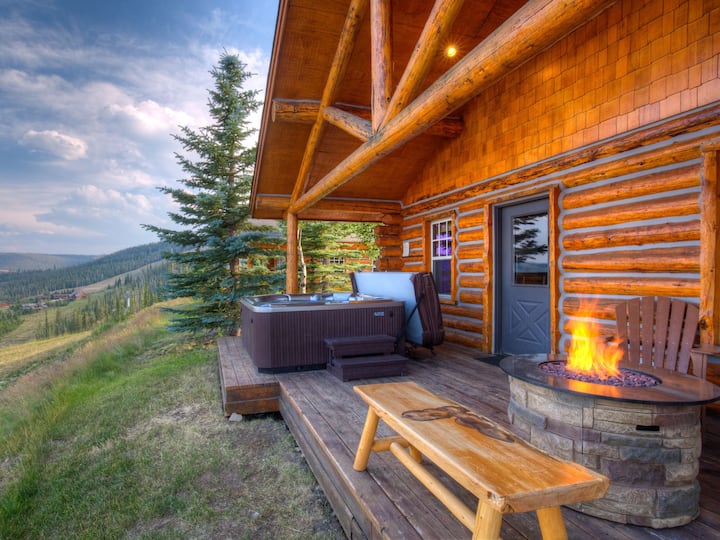 This 2-bedroom Western cowboy-esque cabin has uninterrupted views of Lone Peak and the surrounding Spanish Peaks in the vast wilderness of Big Sky, Montana. A great spot to warm your toes after fall hiking or winter skiing. Featuring a private hot tub with a blissful view, to soak in after a long day of adventuring! The fully furnished kitchen is great for those who like to cook and the old wood burning stove will give you all the warm and cozy vibes.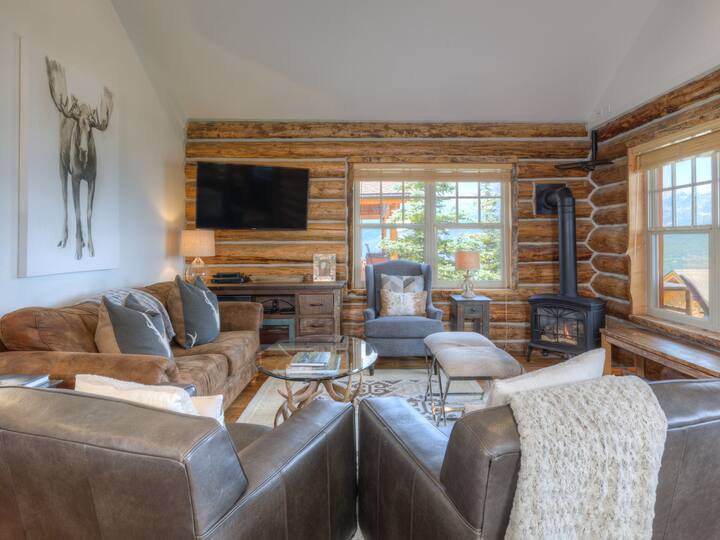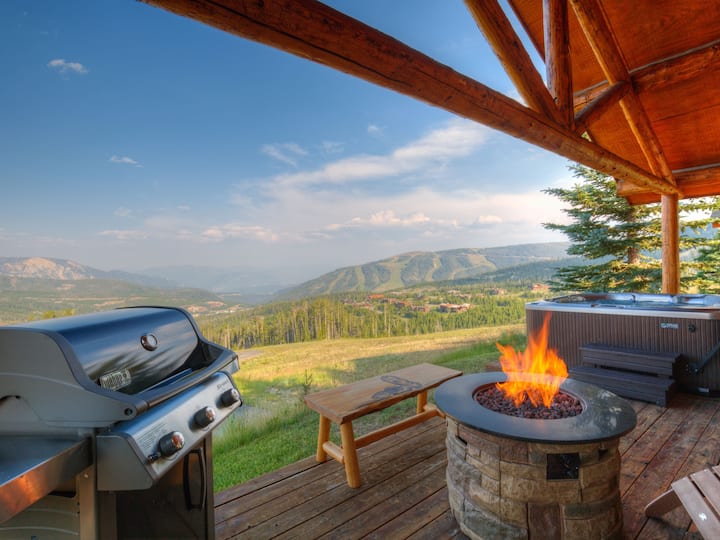 $346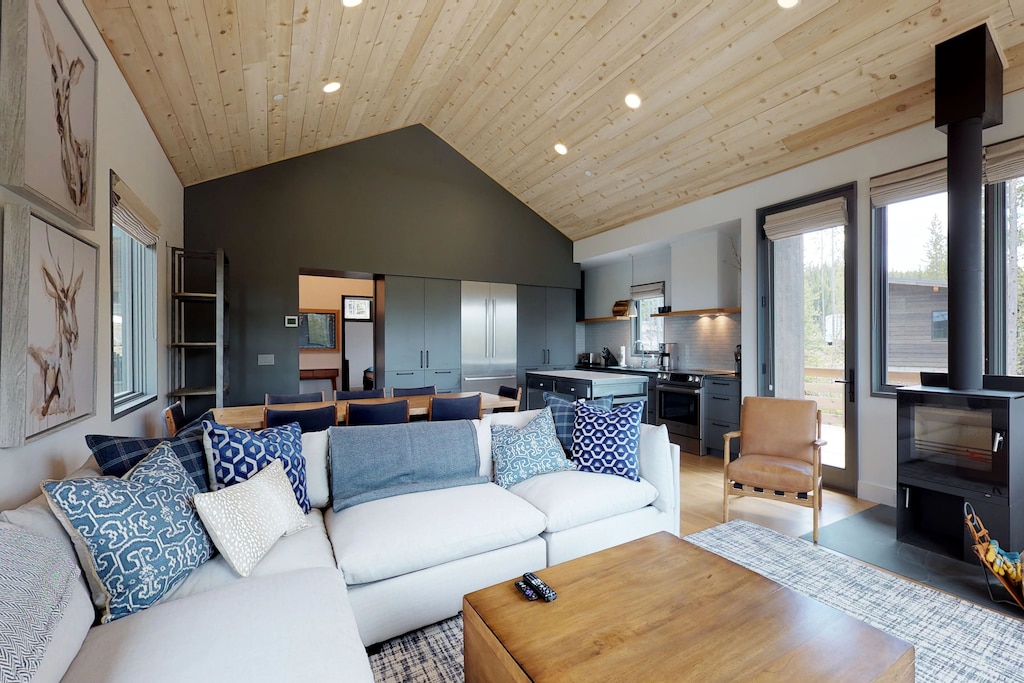 If you prefer a more modern mountain cabin, look no further. Get the natural beauty and seclusion of Montana with all the modern amenities of this gorgeously curated 2 bedroom home (sleeps 6). This home sits just three miles from Big Sky and the shops, restaurants, and skiing that come with it. You're also just a scenic drive from Yellowstone National Park!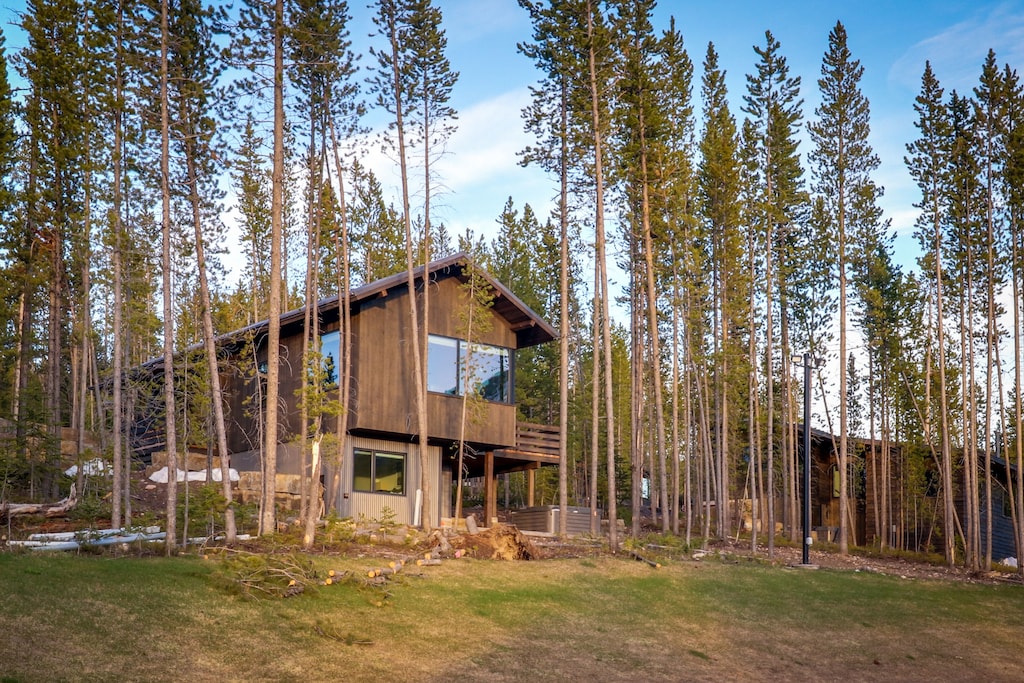 $441/night
Taking a hard left from the A-frame obsessed content your use to seeing. Why not try one of these adorable converted silo's as your home base for exploring the infamous Glacier National Park? With a fully functional kitchenette, private bathroom and spacious loft bedroom and gorgeous mountain views. Start your days sipping coffee while drinking in the fresh mountain air!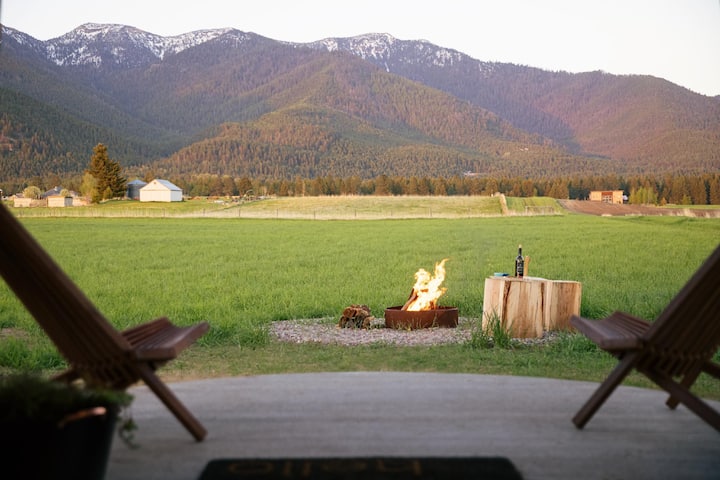 $275/night
A cozy A-Frame tucked away in the PNW, Skykomish to be exact. With wondrous hiking and access to the slopes in the winter, this is the outdoor adventurer's dream home. Relax in the amazing outdoor hot tub after hitting the trails. The loft bedroom sleeps 4, so you can share with friends! This is truly and instagrammer's dream come true.
$445/night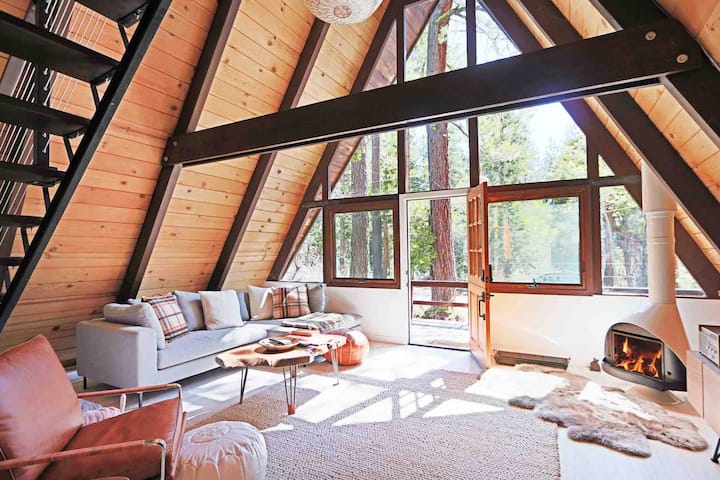 You really can't go wrong with a classic A-frame am I right?? This 1963 original just recently underwent a full on renovation. Sitting on the desirable west shore of Lake Tahoe, you'll be close to both Tahoe City and the South Shore. Tahoe really is a year round destination, but if you're a snow bunny this spot couldn't be a better center-point for hitting the slopes of North Star.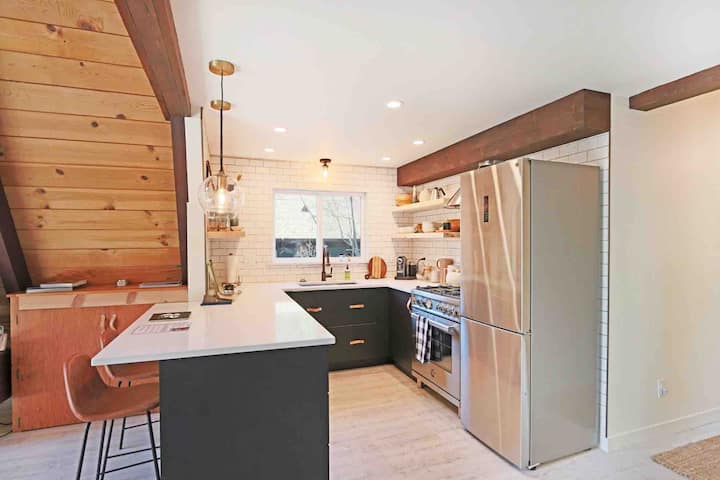 Check out these other blog posts:
The ultimate travel guide to Asheville, North Carolina