The Best Villas in Punta Mita, Mexico to Stay with a Group
You guys already know how obsessed I am with Punta Mita, Mexico, the ultra-luxurious, exclusive beachfront town located on the Sea of Cortez on Mexico's tropical west side. Situated on a private peninsula in the exotic Riviera Nayarit, and an easy 45 minutes north of Puerto Vallarta, Punta Mita is the place celebrities head to get away from it all.
More tropical and understated than Cabo San Lucas, Punta Mita is more exclusive than its neighboring Puerto Vallarta, the gated Punta Mita is a beachfront oasis home to many absolutely breathtaking multimillion-dollar villas, 15 residential communities, two Jack Nicklaus Signature golf courses, a tennis center, and of course, some of the best luxury hotels in Mexico. But let's focus on the villas, because, honestly, there's no better way to vacation in Mexico – especially if you have a group! Having a full staff, chef, bartender, butler and more is a game-changer on any group vacation, not to mention the privacy and ease of having an entire villa (really more like a personal resort) to yourselves.
Where to stay in Punta Mita with a group
The best villas in Punta Mita for your next corporate retreat, group getaway, bachelor or bachelorette party, birthday fiesta or whatever brings you down to Mexico!

Casa Del Faro is where we recently stayed for our Kenny Flowers team retreat this year and it could not have been a more luxurious, perfect villa for a group in Punta Mita! The service MADE the trip, and the bartenders, chefs and butlers were absolutely incredible. With 10 bedrooms, 14 baths, 18,000 square feet, incredible privacy and seclusion, and an address in the most sought-after part within Punta Mita's gates, this luxury home is located right on the water, with a stunning infinity pool. The suites are absolutely breathtaking, and super spacious. Highly recommend!
Plus, the villa comes with the exclusive Premier Golf and Sport Membership to Club Punta Mita which allows exclusive complimentary access to all the private golf, beach clubs, fitness center, and tennis clubs that surround you. You also receive access to the St. Regis beach club as well as the Kupuri Beach club (so chic, LOVED it!!!). With no golf holes in between the Villa and the Ocean, it reigns as one of Punta Mita's only true beachfront ultra luxury villa spots.
They specialize in helping you throw special events, and can bring bands, fire dancing shows, DJs, fireworks, wine tastings, cooking classes, tequila samplings, etc etc. to the villa!
Make sure to tell them Jetset Christina sent you, and tell the staff that I say hi!
Check rates for your dates here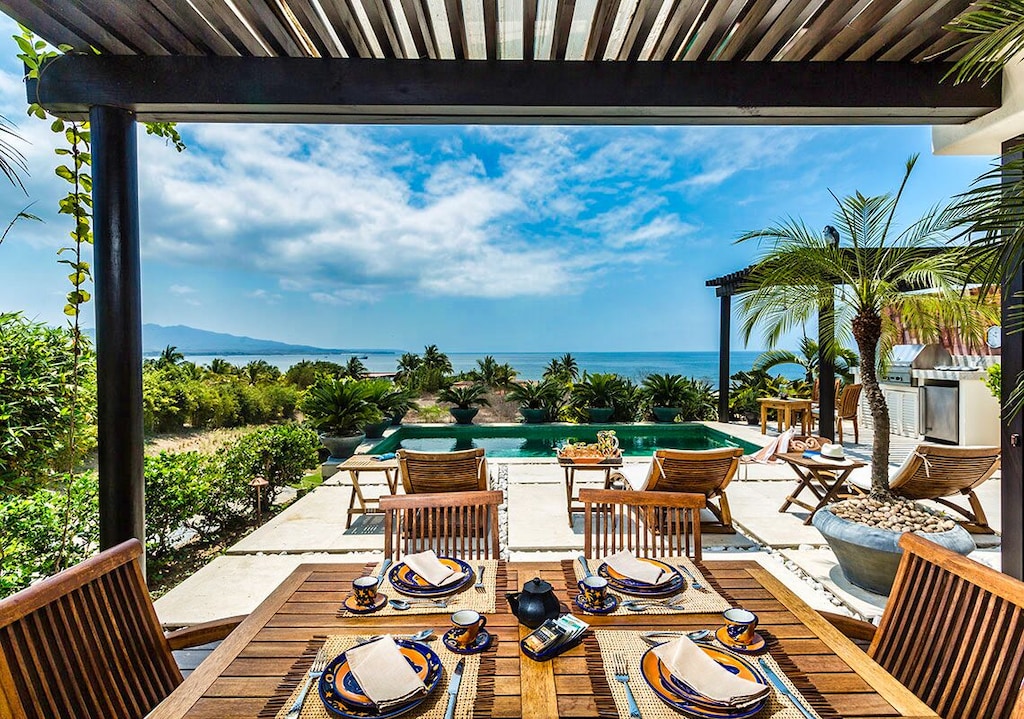 Casa Buddha offers the best of Porta Fortuna's Zen Casitas living, sweeping ocean and golf course views, a private pool and plenty of outdoor terrace space.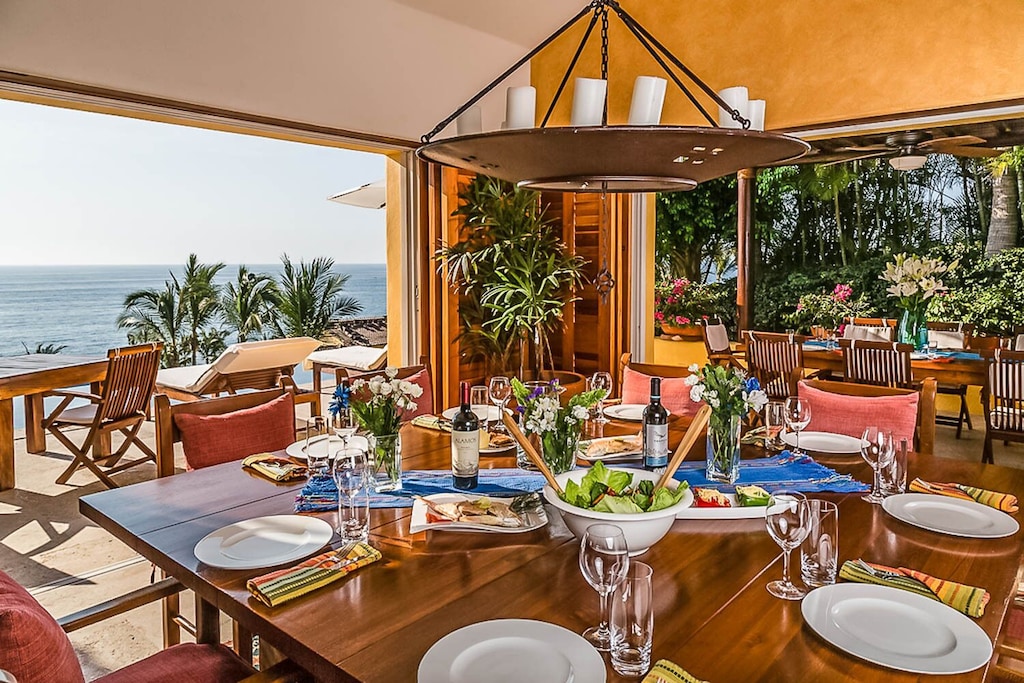 Located inside the prestigious Four Seasons community, within world-famous golfers' paradise Punta Mita peninsula and 35 minutes north of Puerto Vallarta international airport, this stunning 8,000 square feet immaculate and airy 5-bedroom private villa in Punta Mita is ideal for romantic getaways, family reunions or corporate retreats in Mexico.
Is it safe to travel to Punta Mita, Mexico?
Punta Mita is a completely gated community, with plenty of safety measures in place – they have tightened security in recent years, and I have never felt unsafe at any of these villas I've mentioned here. They're protected by staff and you are within the extremely safe community of Punta Mita. While Mexico tends to get a bad reputation when it comes to safety, it's important to note that most violence occurs outside of tourist areas, and far from the gated community of Punta Mita and the resorts that I've featured here on this list. Safety is a huge priority to these places and I'm confident you won't feel unsafe at all.
What should I not miss on a trip to Punta Mita?
While you can spend your whole trip relaxing on the beaches, definitely consider hiring a boat to take you to Islas Marietas!! And I would recommend renting a car so you can explore the colorful village of Sayulita one day.
Where should we eat in Punta Mita?
One of my favorites 'outside the gates' of Punta Mita is Mina (formerly called 'Si Señor") – a must!!!
What about Sayulita?
Outside the gates of Punta Mita about 25 minutes away is the charming Mexican village of Sayulita, which can be a more affordable area to find a DREAMY group house in the Punta Mita/Sayulita area. Here's my favorite:
Ok so this isn't an all-inclusive resort, but bare with me. If you're looking for the best house to rent in Mexico for a bachelorette party, this dreamy Sayulita house may just be IT. Absolutely dreamy, and they do events too! Check rates for your dates here.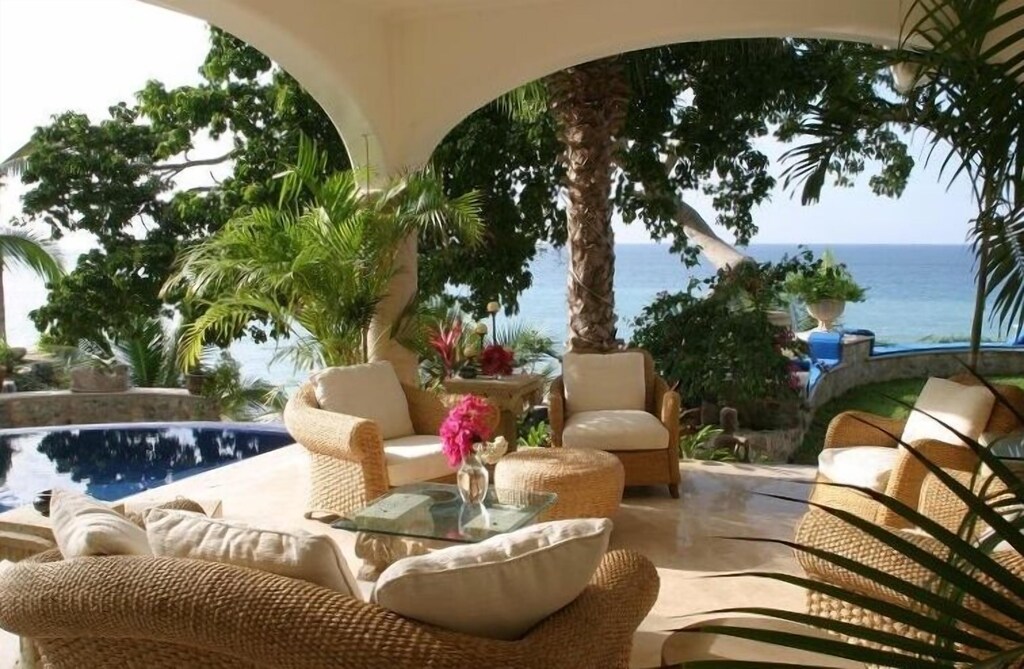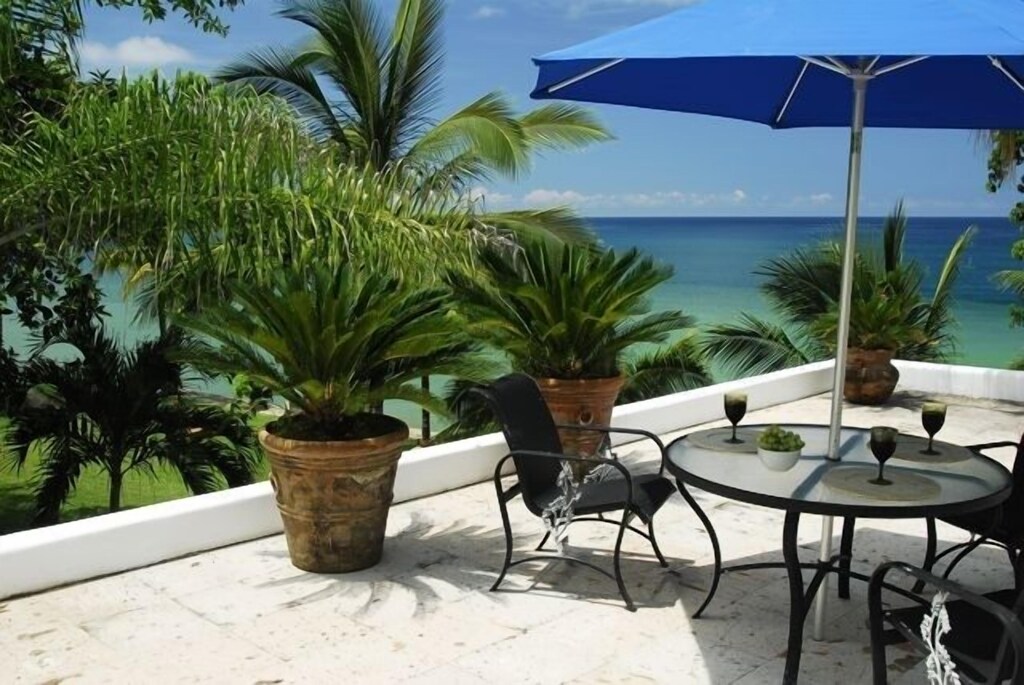 Check this post for all my favorite Mexico outfits and swimwear right now: