How to Throw an All-Star Sports Themed First Birthday Party – All About Harrison's Rookie of the Year Birthday!!
When it came to planning my baby boy's first birthday party, I was so excited! I decided long before he turned one on a first birthday theme – Harrison's Rookie Year, and got to planning! It turned out to be the best birthday theme to choose, because he is OBSESSED with balls (he is ALL boy), and his favorite word, by far, is BALL. He says it all day, every day. And if there is any sort of ball around (or even anything, like a fruit, shaped like a ball) he will point at it, yell "BALL" and crawl to go get it. So an all-sports themed first birthday could not have been more fun for our little athlete.
I wanted to share all the details with you guys on the party for planning your own first birthday parties!
We had guests wear their favorite jerseys in theme and it was so much fun – highly recommend getting your guests involved in your theme because everyone likes an (easy) costume party!
Where we hosted the party:
We rented a house to host the party, since I don't have the pool or back yard that this gorgeous house did! It was perfect because I wanted space for games and activities, as well as seating and a pool! And, when you're comparing event venue fees to renting a house, renting a house is so much better! Plus you can provide all your own food and alcohol, and decorate exactly how you want.
The exact house we rented isn't available but I found these similar houses in Charleston you can rent: This one in Isle of Palms looks just like it, this luxe one in Isle of Palms, or this one, with beautiful dockside views of the marsh.
Links to everything!
This is where I ordered our custom jerseys from (Kenny did basketball, I did baseball, and Harrison was football and each of our team's name was "HARRISON" with our names on the back (Mama and Dad). They took over a month to arrive (from China) but they were REALLY good quality and I'm so glad we got them for the theme! So if you're going to order them, make sure to give enough time, like 6 weeks to be safe! We ordered the smallest size possible for him, and it is definitely big! But so so cute. You could always hem it or tie it up if it's too big – we felt it worked fine though!
Table decor – custom balloons and stands
Rookie Year Sports Birthday Decorations: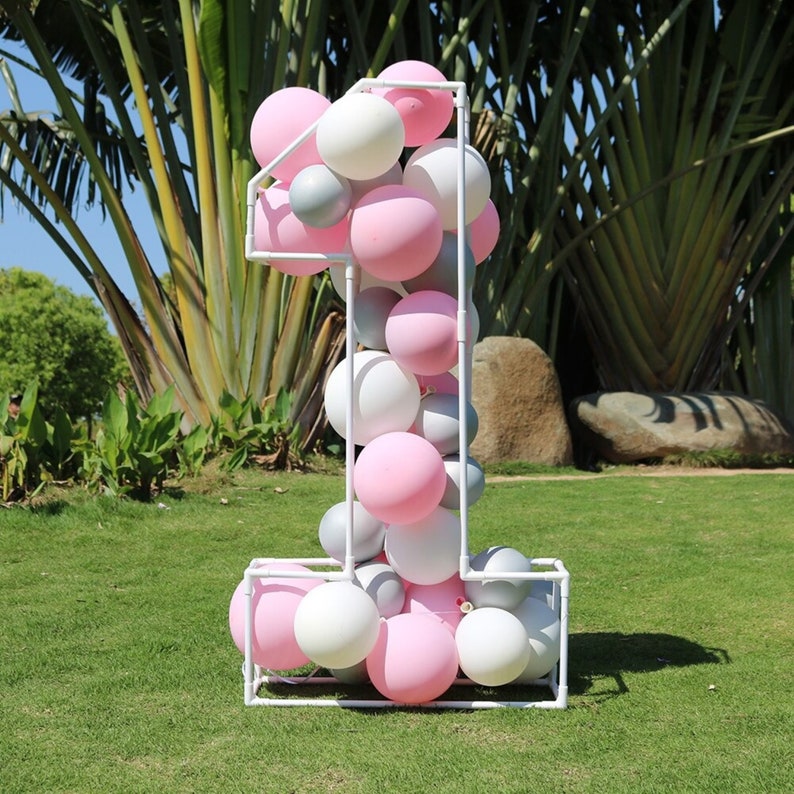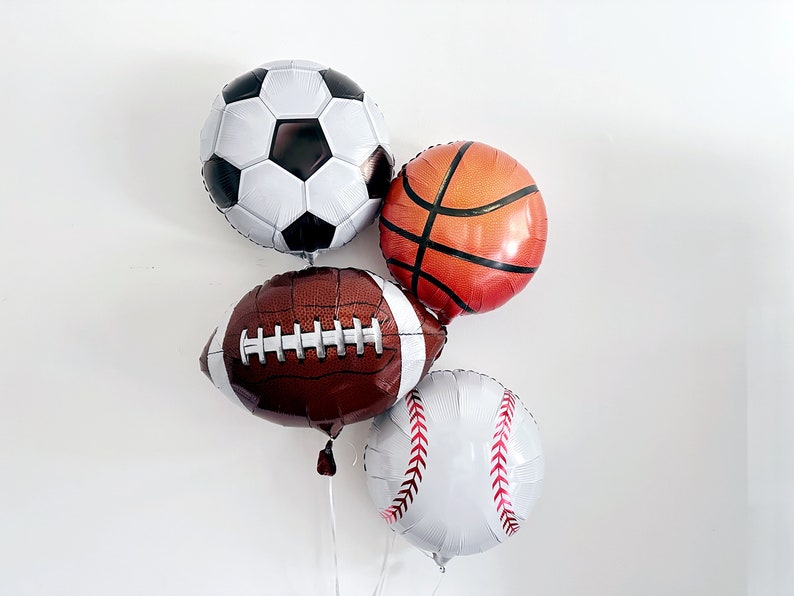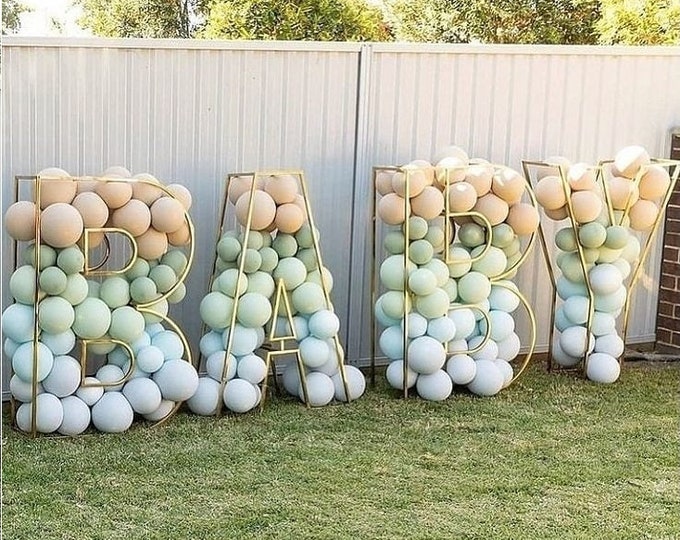 I ended up designing this myself but I used the rope and clips from this!
Easy golf first birthday decor idea – little squares of turf, with these glass fishbowl vases filled with golf balls, and a tee flag placed inside!
We also had these blow up sports beach balls from Amazon which were so fun!
Custom "H" hats party favor
I had these adorable hats made as a party favor for all of our guests! It was so fun, and everyone loved theirs!
Napkins are from here! I designed this design myself on Canva and then ordered here, or you can use this premade design.
The food:
We had Home Team Barbecue (one of the best barbecue restaurants in Charleston) cater the event, which was great, I just ordered ahead of time and had someone pick it up right before the start of the party. Home Team was perfect and very in theme!
The drinks
We had rosé and beer for the adults and we actually had to do a beer run because our friends were definitely DRINKING and having a great time. People will drink more than you think they will at a first birthday (especially if you're pouring good stuff!!!)
Snacks for the kiddos
Some things we had for the littles were we had popsicles (King of Pops brand – sugar free, all-fruit healthy ones from Whole Foods, they make mini ones for toddlers that Harrison LOVES) for the kids, which were a HUGE hit, as well as pink lemonade, which the little girls loved.
The cake:
I made this cake myself! It was fun to do and felt special to do for him! And this design wasn't too hard to decorate – i just bought food coloring and made a chocolate frosting as well as a vanilla frosting, and had this cute cake topper on top!
The cookies you can buy on Etsy here!
We also had this made as a sign for the party!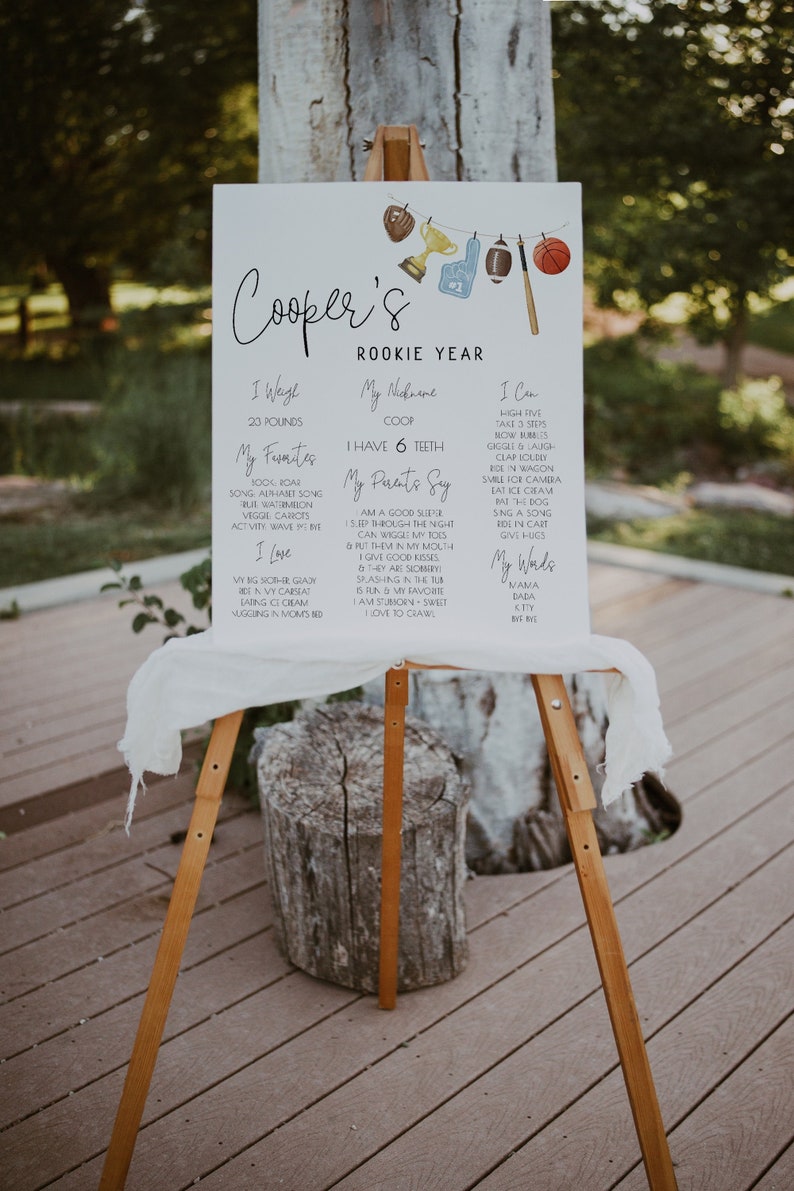 Here was Harrison's 🙂 IGNORE MY MOM BRAIN TYPO of "HARRION'S" – LOL!!!
The invite:
I made this on Canva and had it printed there as well! You can also find pre-made templates like this one on Etsy!
Shop a very similar invite template on Etsy here
In lieu of gifts, we asked for donations to MUSC, the NICU where Harrison spent his first few weeks of life. I didn't want our friends to feel pressured to give a gift, as Harrison is more than spoiled already, so I made sure to note that on the invitation, but people love to gift babies baby gifts, so we did receive some thoughtful gifts anyway, as well as some generous donations to his cause.
The activities:
We had cornhole, golf putting, and a fun game where people predicted what Harrison will be like when he's 18!
I designed these on Canva!
This would also be a fun game, and you can buy it on Etsy!