The Best Women's Golf Outfits (that are Actually Cute) to Wear Golfing
The following content may contain affiliate links. When you click and shop the links, we may receive a small commission, at no cost to you. You can read more about my affiliate and privacy policy here.
Now I don't know about all of you ladies, but every time I go on vacation or get invited to a double date on a golf course, I am stumped on what to wear. The women's golf attire outfit options are…. BLEAK. Like, seriously, what is going on? Is it all men designing? Why are there NO decent ladies golf clothes options – I hate most of the ladies golf fashion so much. Which is why I felt like you all NEEDED this post. I scoured the internet for the trendy and coolest women's golf brands, and found the few amazing options that make for an adorable country-club-chic outfit.
Now, I'm not the world's best golfer – not even close. But I DO love hanging out on the golf course, drinking rosé with my ladies on the cart, and playing a round every now and then with Kenny – especially on vacation when we can be on some of the most beautiful golf courses in the world. So if you're like me and having trouble knowing what to wear on the golf course and still look cute, here are the cutest outfits to wear while golfing!
THE BEST WOMEN'S GOLF APPAREL – THE BEST OUTFITS TO WEAR ON A GOLF COURSE:
A cute white skort and a colorful women's polo
You can't go wrong with a trusty white skort and a well-fitted stretchy women's golf polo. I mean how fab is this look? The best part? You can wear this exact outfit for tennis, too, you country-club-cutie, you.
The best white skorts for golf:
this is my go-to skort for golf and tennis both! I love it.
Kendall Jenner in this tennis skirt – which would also work for golf!
this exercise dress works great for golf or tennis or pickleball! it has a high-quality full-body spandex lining that makes it oh-so-comfy to wear all day long!
The best ladies golf polos:
When shopping for women's golf shirts, it's important to have versatility for any course and any weather! KF polos have a fun, upscale feel with athletic stretch to keep you at the top of your game, wherever you are. You'll be the best dressed lady golfer on the course, no matter how well you actually play. Plus, these fashionable women's golf polos are made from sustainable materials.
A golf tank top and leggings or golf pants
If you're going tank top or sleeveless polo, you probably don't want to wear a skirt with it – since showing TOO much skin is usually deemed country club inappropriate.
I love this matching tank and golf skort combo!

A matching his-and-hers golf outfit
Maybe it's a golf themed birthday party, a couples trip, a member-guest tournament, or you just want to be the best dressed couple on the course, whatever it is, there is ALWAYS a reason to buy a matching couples golf outfit, especially when the designs are as fab as these.
Here is the link to my navy golf pants shown here: https://amzn.to/2TAImZ9
A golf dress
Now, I'm not sure how comfy I'd be actually PLAYING in a dress like this, but I'm ALL about the country club vibes of it.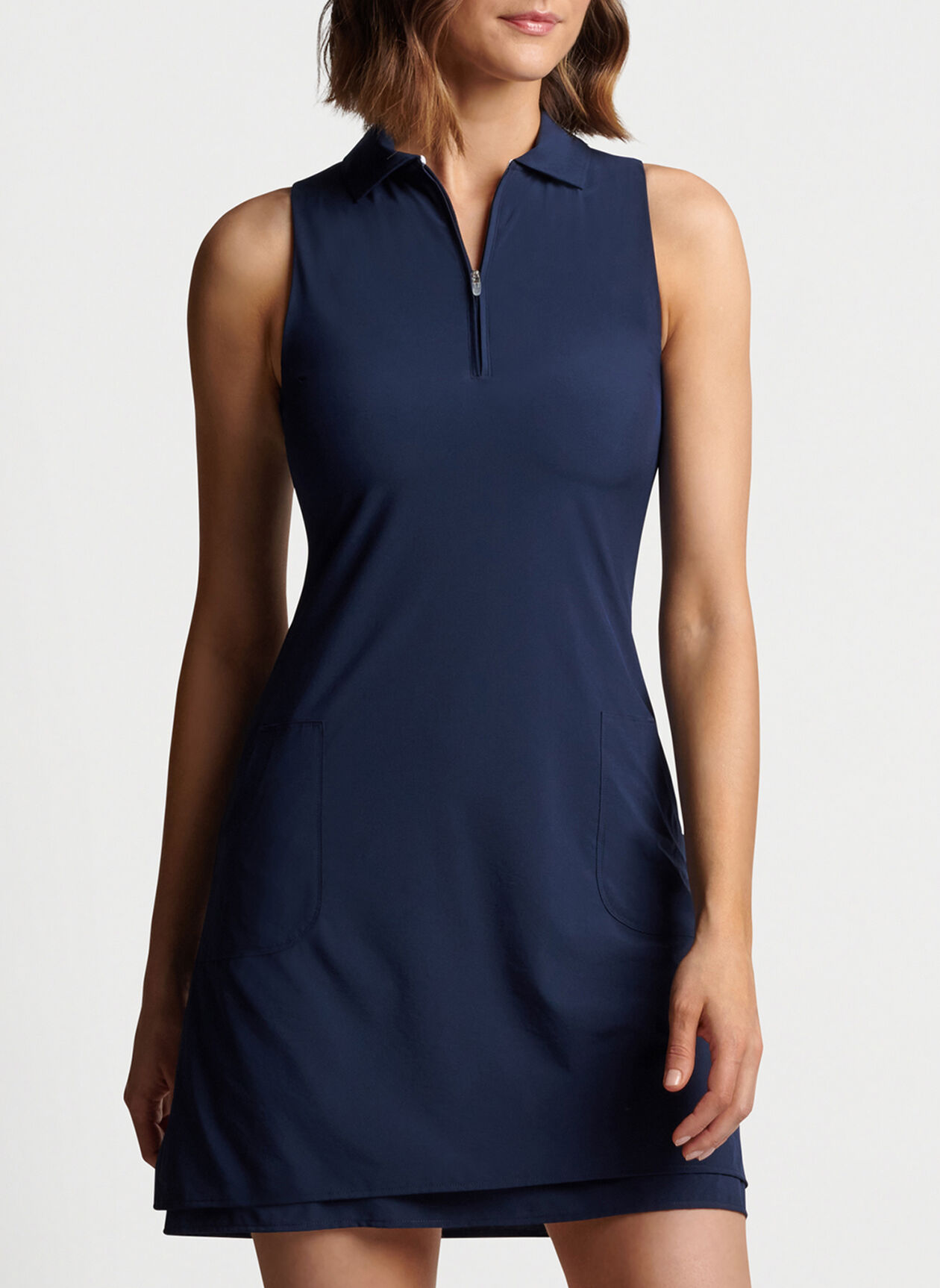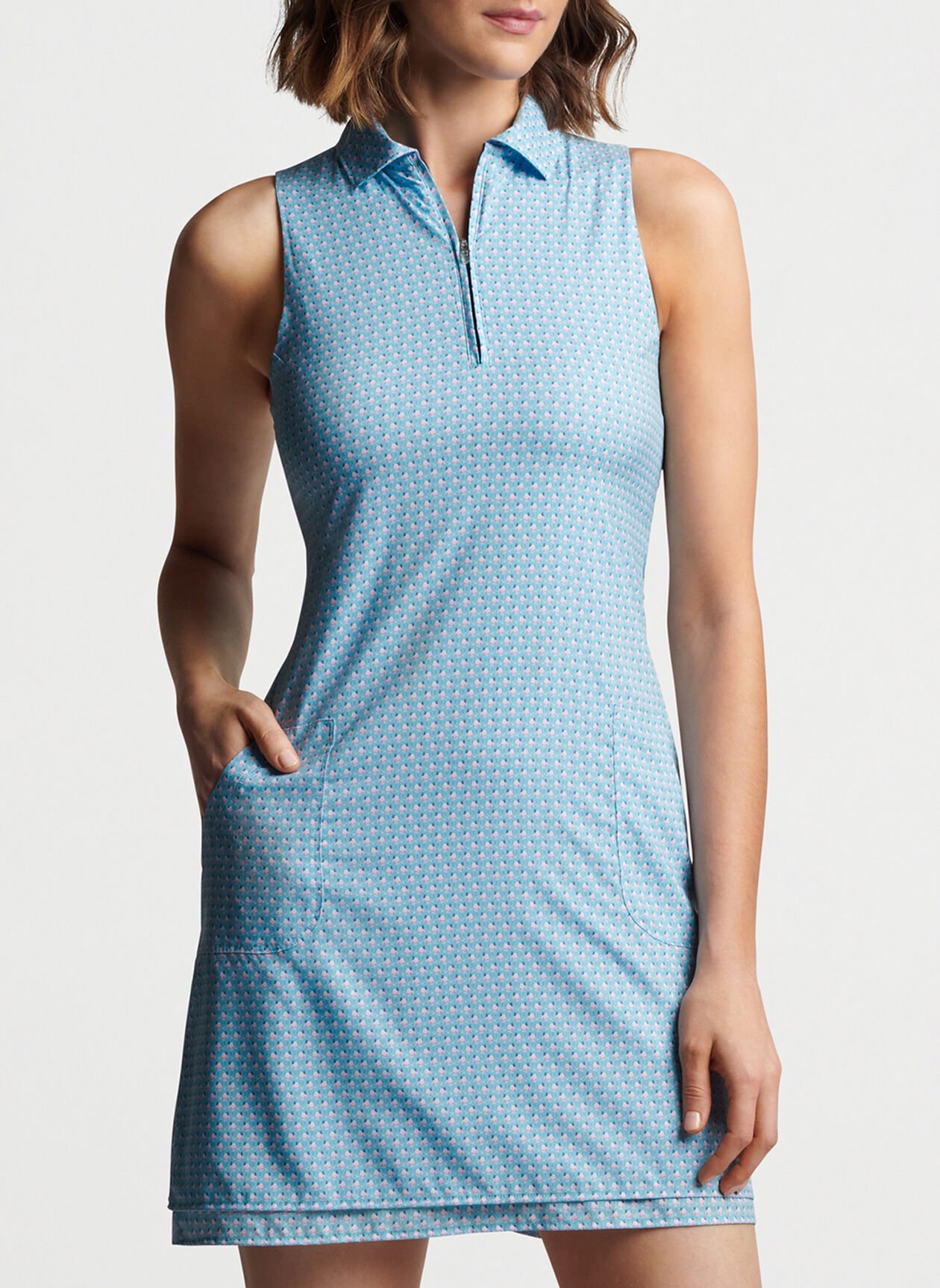 White sneakers:
You don't have to wear golf shoes on a golf course – and I like wearing my go-to white APL's (seriously, if I haven't convinced you to splurge for these shoes already on instagram, here's me begging you again, these shoes are the BEST and you will never go back.)
You can get them with or without laces!
What is current golf attire etiquette for women?
Double check with the country club or course you're playing, but, generally, women's golf attire should be comfortable, chic, and pretty fitted. Polos are widely expected, but depending on the course, tanks are fine too. For bottoms, slacks, shorts, or skorts are perfect!
Happy golfing!
Xx