Four Seasons Maui vs. Andaz Maui – Which Should You Pick for Your Hawaii Vacation?
If there's one question I get a lot about planning a vacation to Maui, it's deciding between two of the island's best resorts – the Andaz Wailea, and the Four Seasons Maui at Wailea. It also recently came up in our Jetsetters Facebook group, where everyone had opinions on which they liked better. So I figured it's about time we make a post summing up these two resorts' differences, a lot of expert opinions and which I would choose!
Now, believe me when I say that you cannot go wrong with either of these beautiful luxe hotels on Maui's Wailea coast (the driest part of the island, and one of my absolute favorite regions in the world!). So what's the difference between the Andaz and the Four Seasons? Is the Four Seasons really worth the added expense for a Maui vacation? Here's everything you need to know before you plan your trip:
If budget is no object, and you're looking for the ultimate in luxury and service, the Four Seasons Maui is always my pick. This place is not only one of Hawaii's most beautiful – and exclusive – resorts, but was recently ranked the #3 Resort in the USA by Travel and Leisure. It's great for a Hawaii honeymoon, a destination wedding, a Maui babymoon, or any family vacation to Hawaii.
Though it feels luxe at every corner (and is tranquil and exclusive) it's not as quiet and still as many Four Seasons tend to be, but rather has an upbeat vacation vibe that attracts a crowd of young couples, groups of friends, and many families with small children. This resort caters to those wanting impeccable service, understated elegance, and delicious dining on the most beautiful stretch of Maui, and as such has long been a favorite Hawaiian getaway for celebrities, actors, singers and athletes. Almost every A-lister has stayed here, and you'll most likely spot some wandering around the grounds during your trip.
Complimentary resort services outside many in-room amenities include poolside snacks, free Kona coffee each morning in the lobby and at the gym (seriously the BEST coffee, I still dream about it), an intro SCUBA clinic, an outrigger canoe paddling expedition, paddleboarding, a well-equipped fitness center (complete with Peloton bikes!), pool cabanas, and a complimentary resort car and driver to take you anywhere in Wailea (golfing, dining, shopping, etc).
WHY PICK FOUR SEASONS MAUI OVER ANDAZ
No resort fees. Nicer grounds. Bigger rooms. Better service and attention to detail. More baby and family-friendly (especially small children, families with older children looking for more activity might want to check out the Grand Wailea). More Hawaiian tropical feel vs Andaz's modern hip feel.
WOULD JETSET PICK FS OVER ANDAZ?
Yes. I'm getting married at the Four Seasons so it is my favorite hotel! It holds such a special place in my heart and I would pick it over most places!! If I were you guys, I would pick it over Andaz if it were my honeymoon and I wanted to splurge, or if I were traveling with small children or a baby.
The Andaz is many people's favorite resort in Hawaii. With a country-club ambiance and oceanfront views, the Andaz features 4 infinity pools, 2 restaurants, a full-service spa, and 15 acres on Waikapu Beach. Each room also comes with its own balcony, perfect for watching those incredible Maui sunsets. The hotel has prime access to the beach and tons to do: You can rent paddleboards, kayaks and snorkel gear, or you can head out on an island excursion (here are all my favorite things to do in Maui).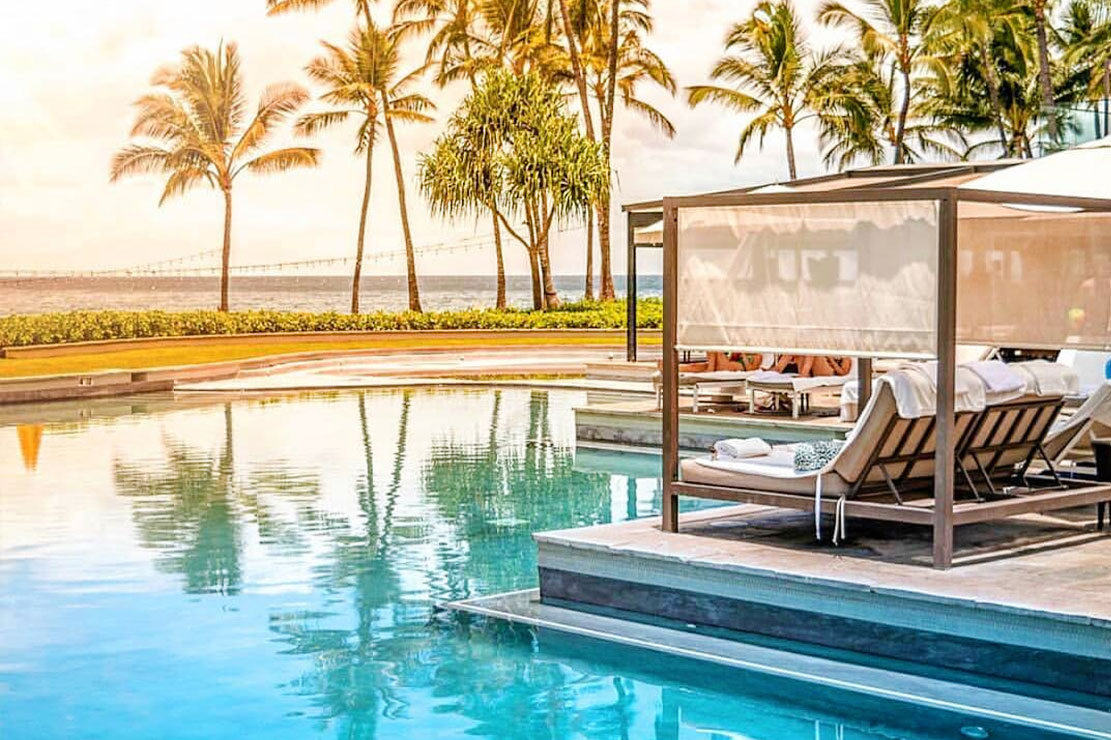 Photo via ResortPass.com
WHY PICK ANDAZ OVER FOUR SEASONS
A little more adult-oriented, less crowded, less expensive. If you're planning on spending less time at the resort, and more time exploring Maui, you may not want to dish out the extra splurge for the FS, and want a more approachable – but still luxe option like the Andaz. More modern hip feel vs FS's traditional Hawaiian feel.
WOULD JETSET PICK ANDAZ OVER FOUR SEASONS?
I would pick Andaz over FS if I were traveling with a group of couples, or with my significant other for the first time in Maui and we wanted to explore the island a lot., and not spend all of our vacation budget on the hotel.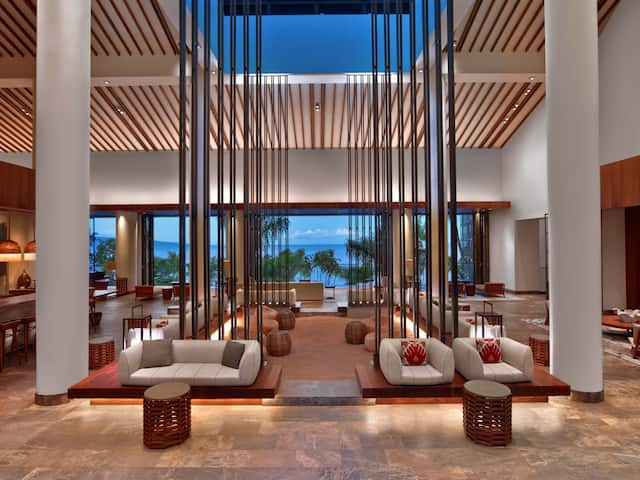 So what do you guys think? Leave your opinions between the two in the comments!