Where to Stay In Mykonos, Greece – the Best Hotels, Airbnbs and Villas
Mykonos is one of the gems of the Mediterranean known for its glamorous beach party scene, celebrity sightings, sun-drenched beaches, luxury hotels, and white-washed villages. Since it is one of the most developed islands in Greece, the decision on where to stay can be overwhelming simply because there are so many choices. Where you choose to stay depends on what type of experience you want to have, but thankfully, Mykonos has something for every traveler!!
The eastern side of the island is where airplanes and ferries arrive. Here, near Old Mykonos Town, you can find a plethora of bars, restaurants, and luxury hotels. In contrast, the southern shores are where many of the best beaches and beach clubs are located!
When it comes to where to stay, you have two main choices to make:
1. Whether to stay on the beach or in town
2. Whether to stay in a hotel or rent a villa/VRBO/Airbnb.
Should You Stay in Town in Mykonos or on the Beach?
In Town: lively scene with shops, bars, and restaurants within walking distance.
On the Beach: a more secluded beach/resort vibe where you'll need a rental car or taxi to get to most of the best bars and restaurants.
Should you stay in a Hotel vs. in a Villa/Airbnb in Mykonos?
Hotel: perfect for a romantic getaway or honeymoon because your every need is taken care of.
Villa/Airbnb: great option if you're traveling with friends on a group trip – Airbnbs and villas are much more affordable!
The Best Hotels on the Beach in Mykonos
Cavo Tagoo is known as one of the most luxe hotels in all of Greece and is definitely honeymoon-worthy! It is located just north of Mykonos town on its own stretch of beach.
Where to stay on a budget in Mykonos:
A serene oasis right next to the party playgrounds of Super Paradise and Paradise Beach! Incredible sea views, great for a girls trip!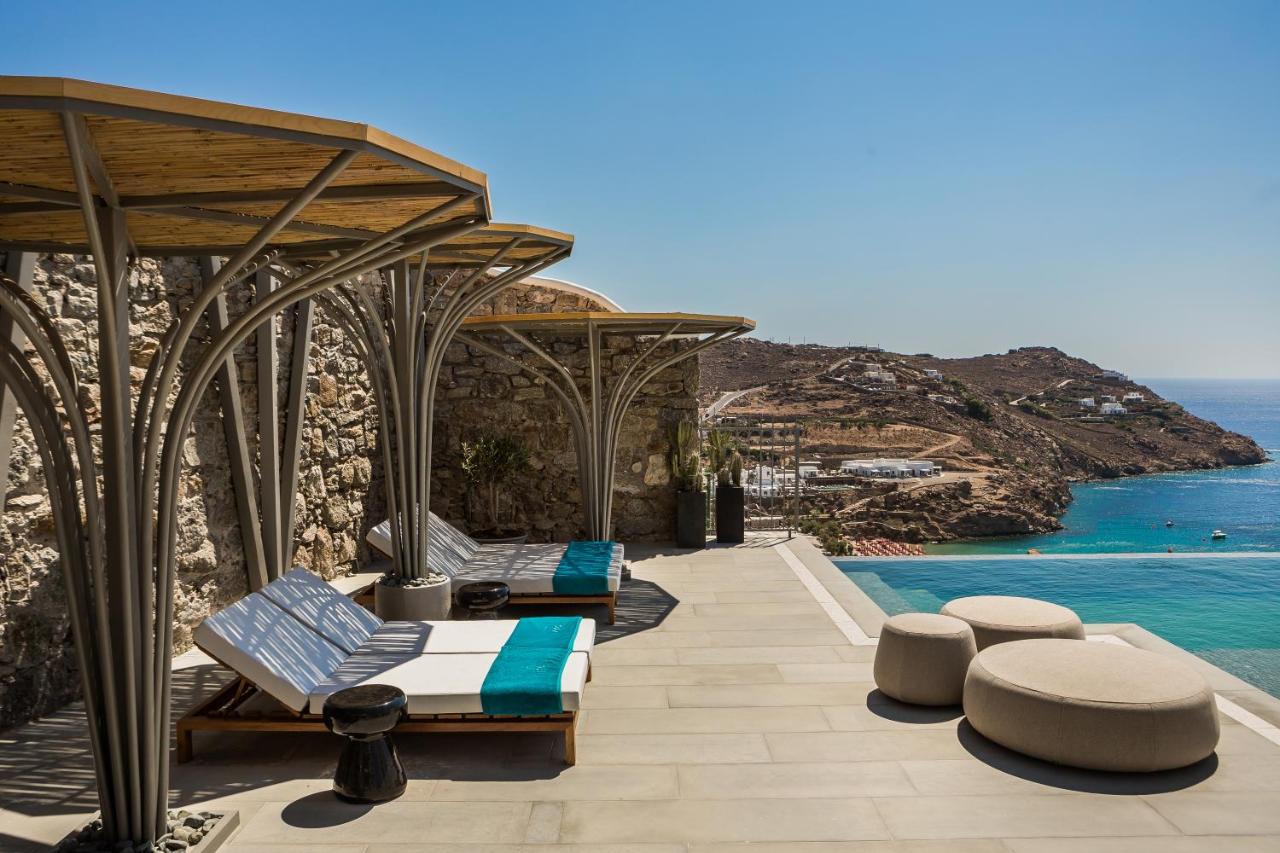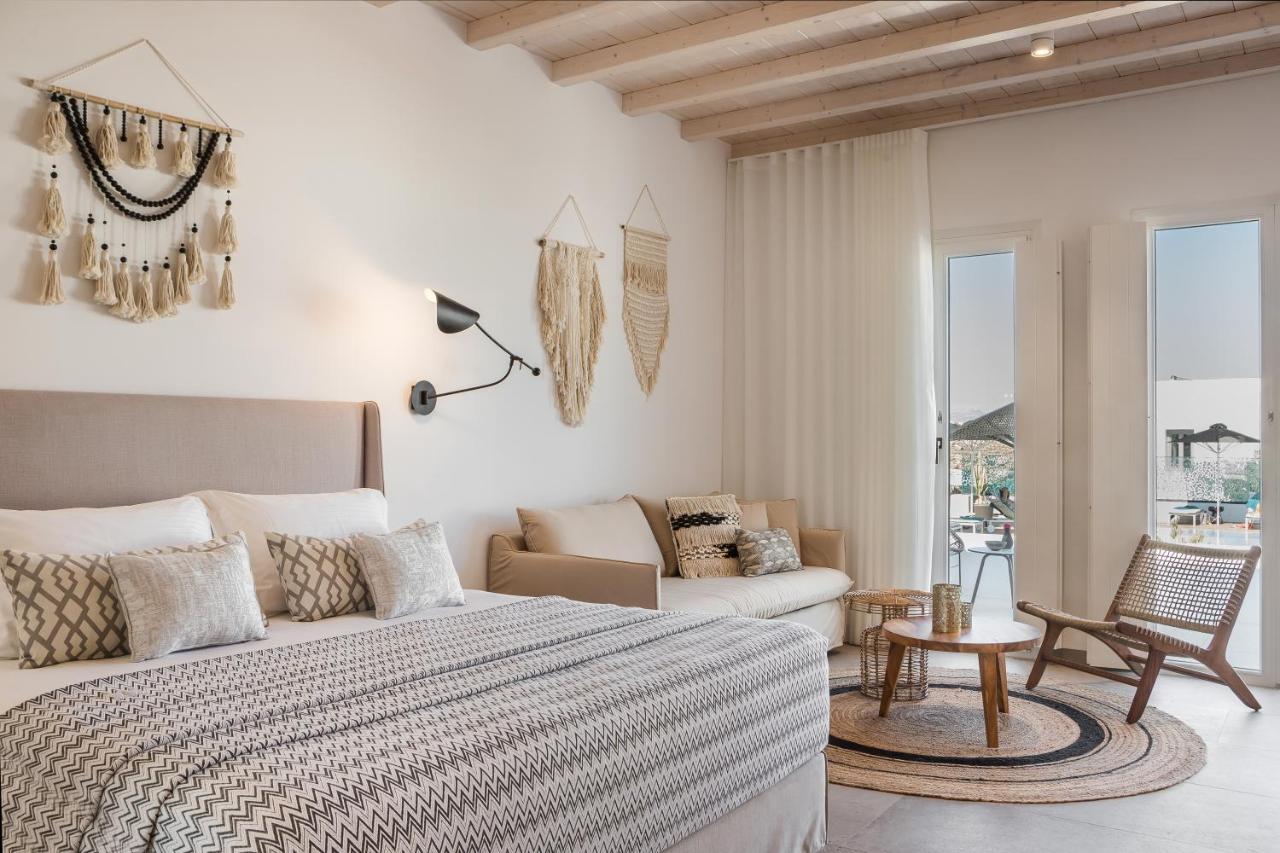 Located on the beautiful Psarou beach on the south side of the island (which is loved by both families and honeymooners), this hotel is in a protected cove away from the wild party scene. But don't worry – it is still close enough that you could easily go if you wanted to!
A bohemian dream come true, located on the lively Paraga right next to the infamous Scorpios beach club.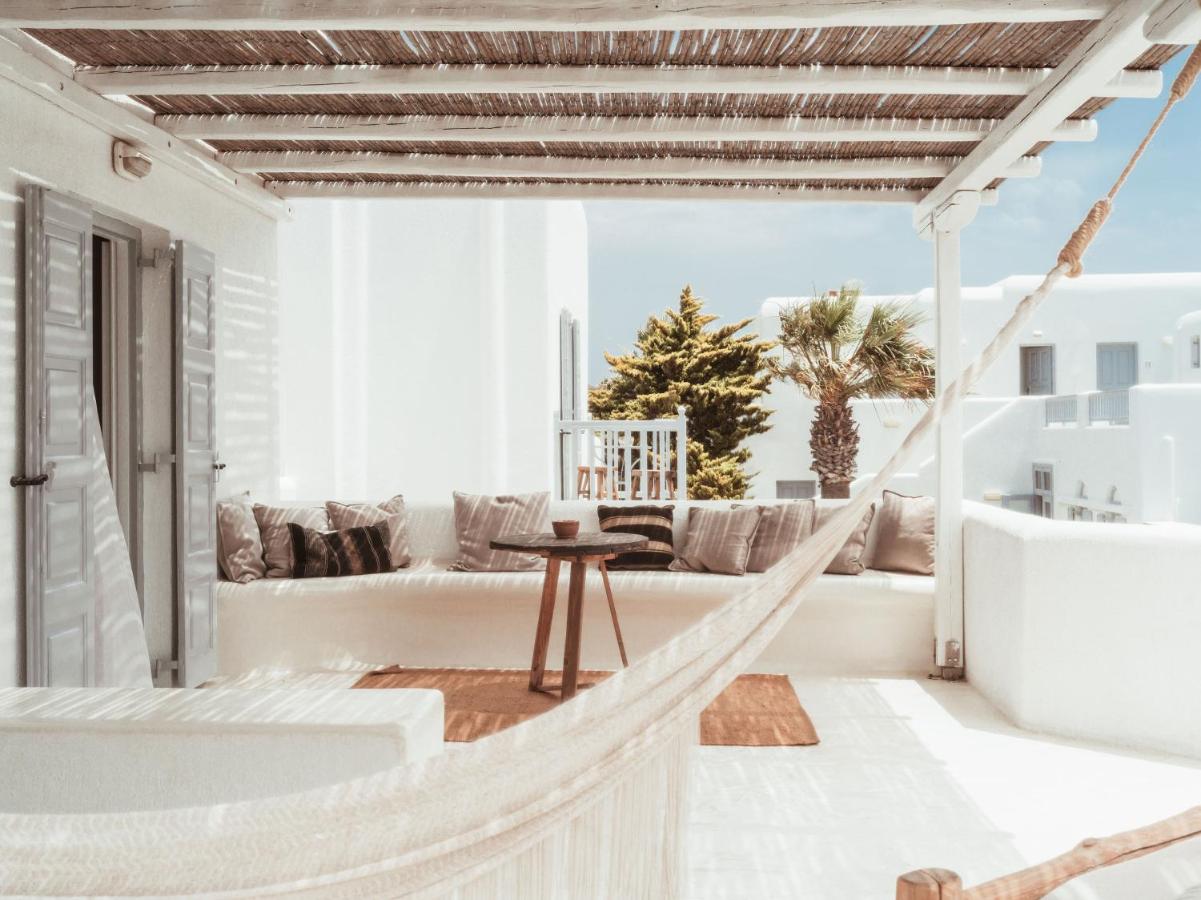 A trendy boutique hotel on Platis Gialos beach, boasting a sunny shoreline, its own beach club/restaurant, and water taxis to the southern beaches. Definitely a younger scene, great for a group trip.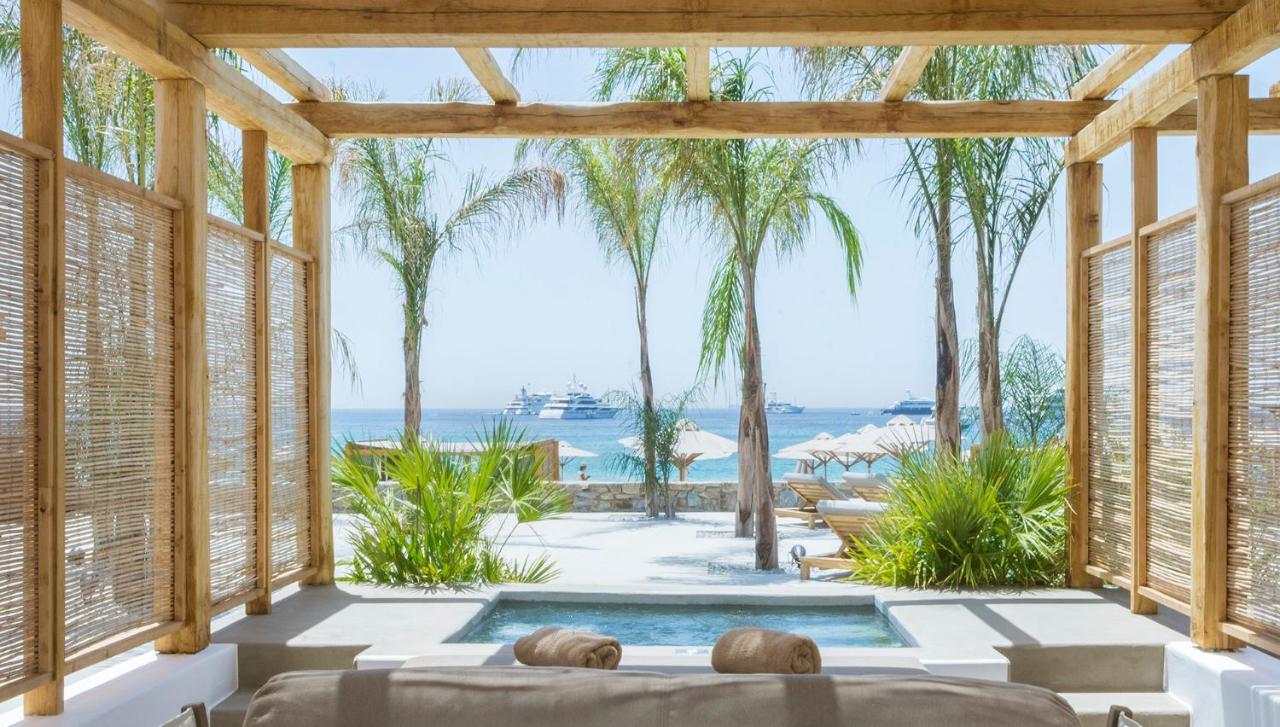 The Best Villas/Airbnbs on the Beach in Mykonos
$454/night

$637/night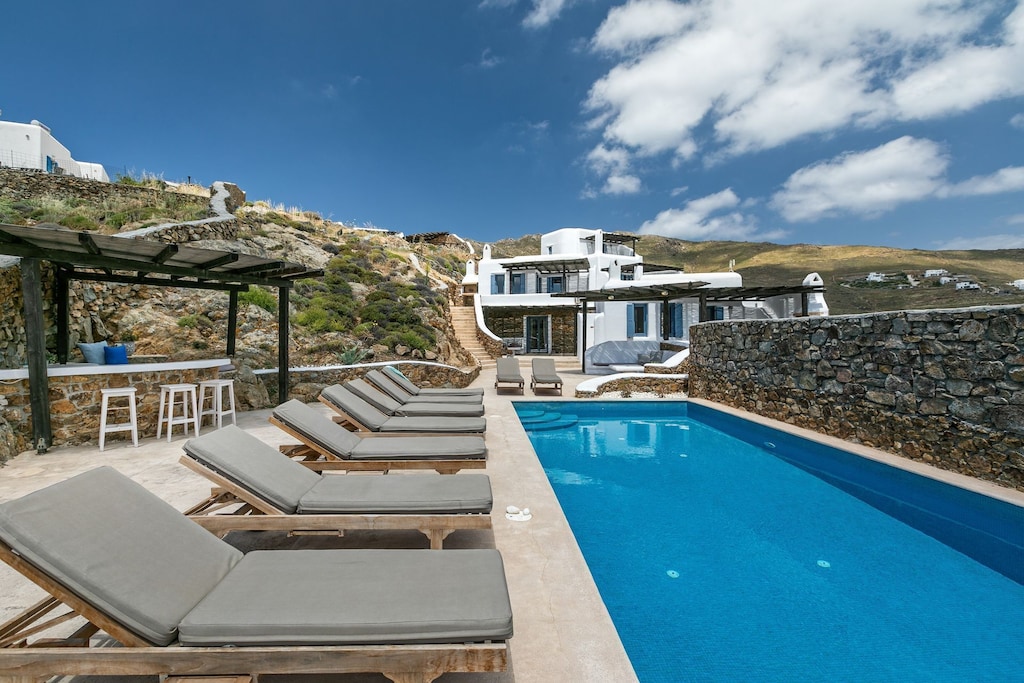 For Large Groups:
$579/night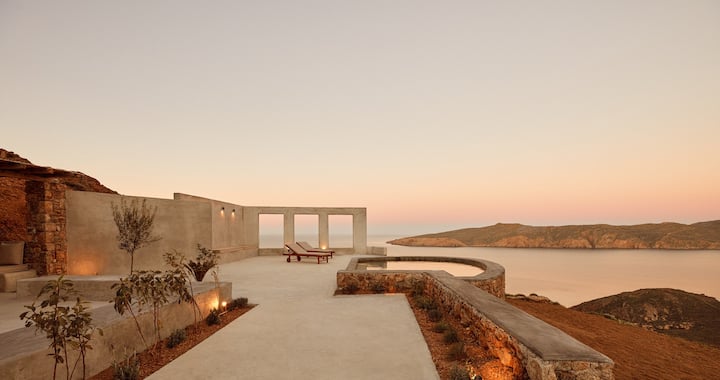 $1,272/night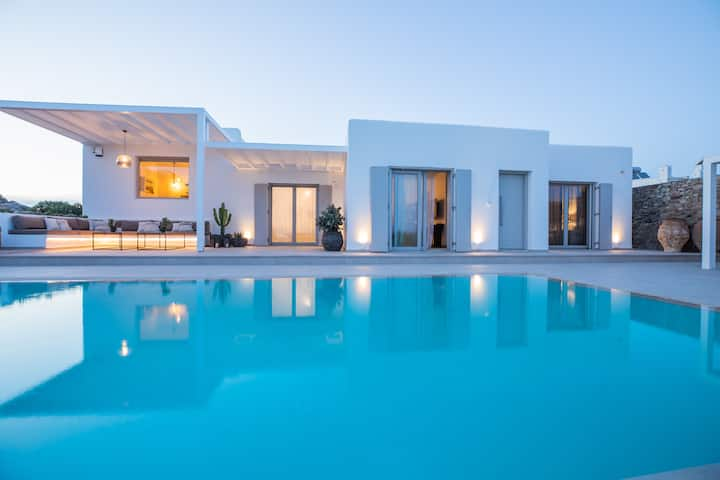 $1,130/night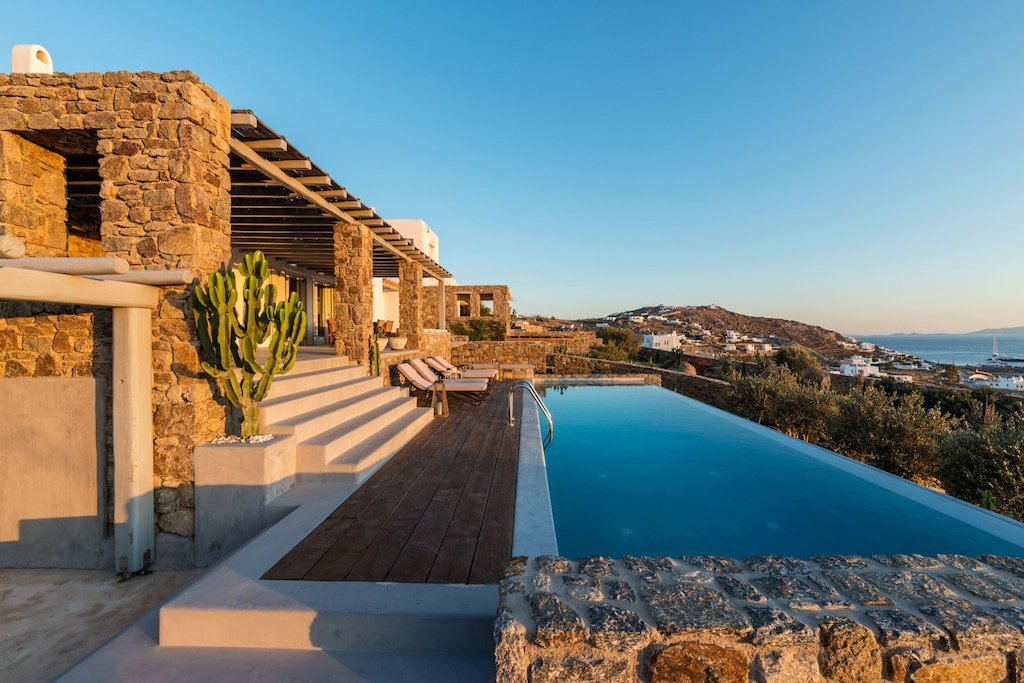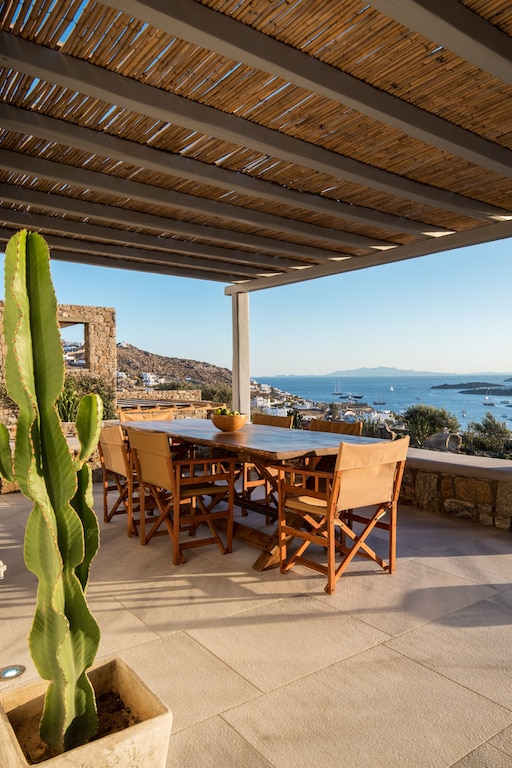 $790/night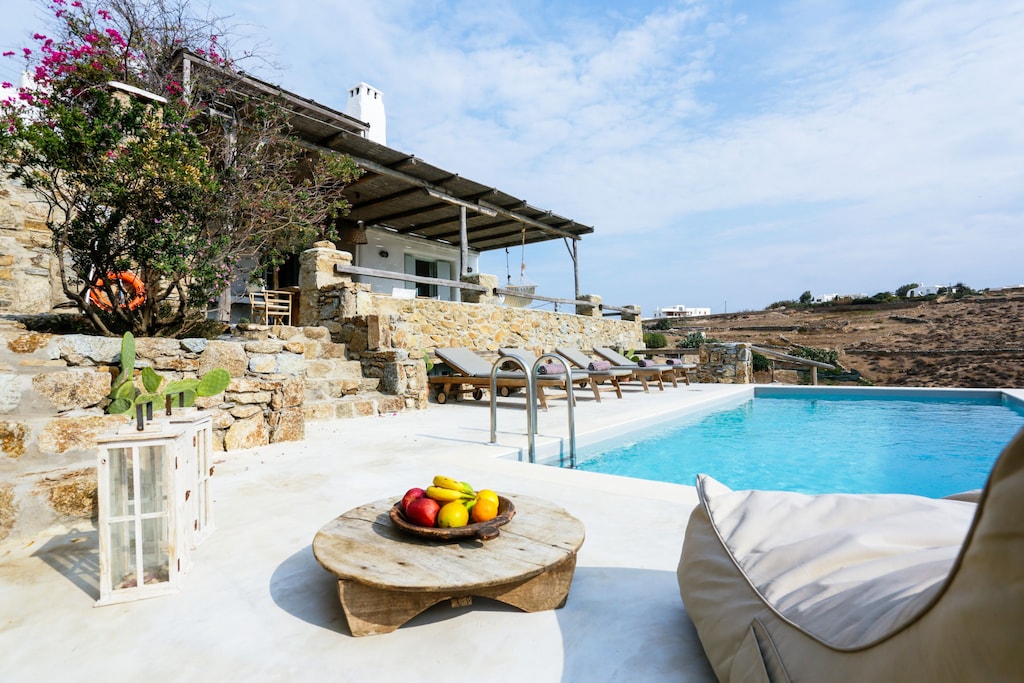 $1,271/night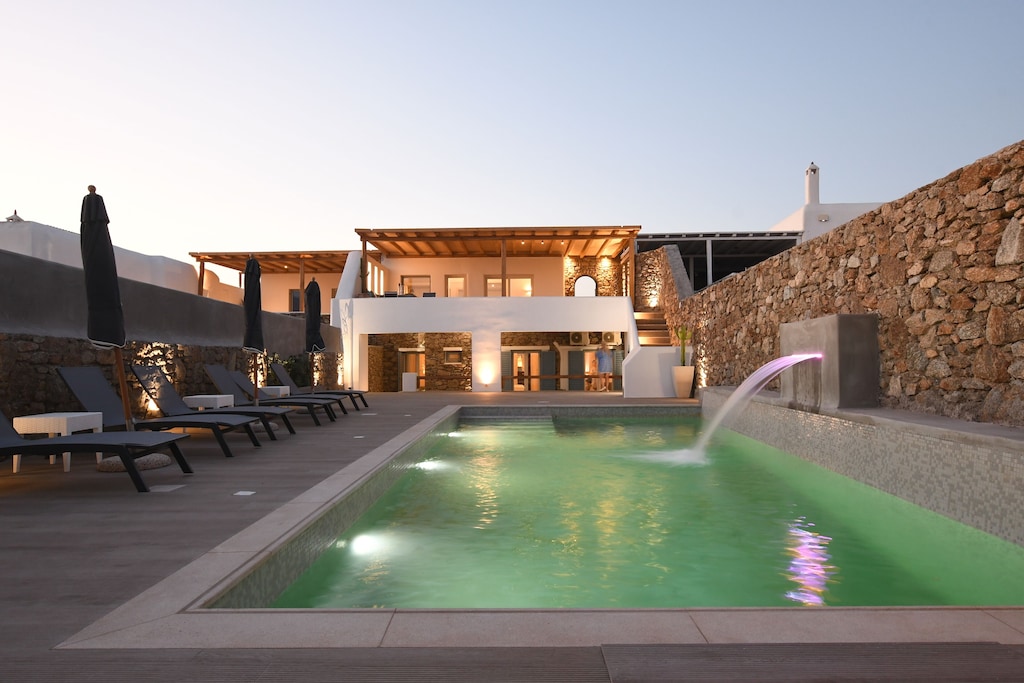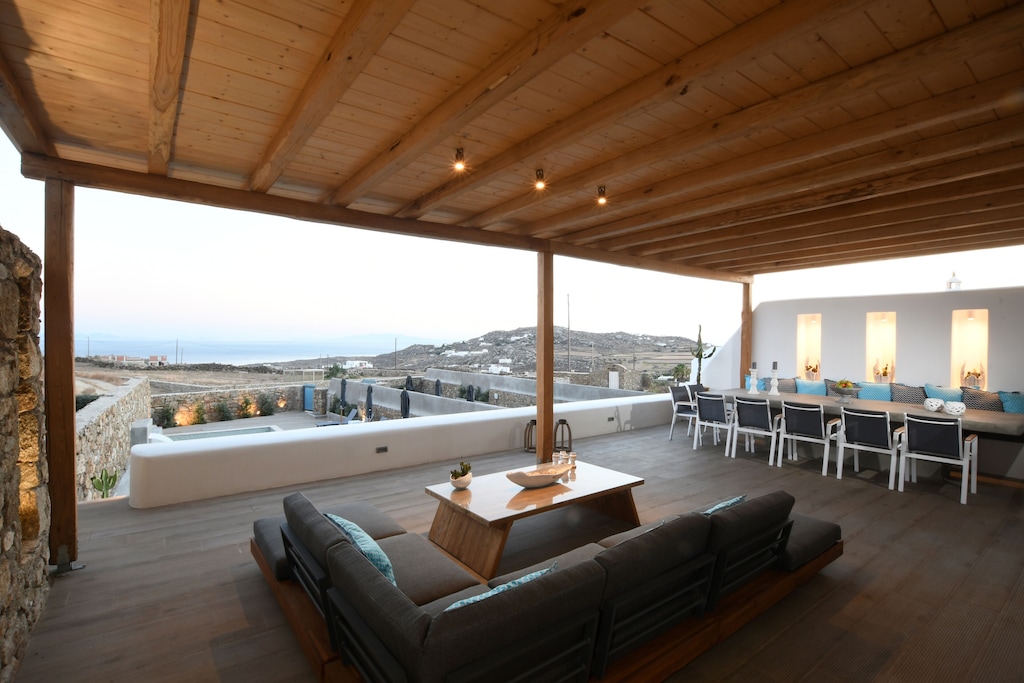 Where do celebrities stay when they come to Mykonos?
$6,000-7,000/night…a girl can dream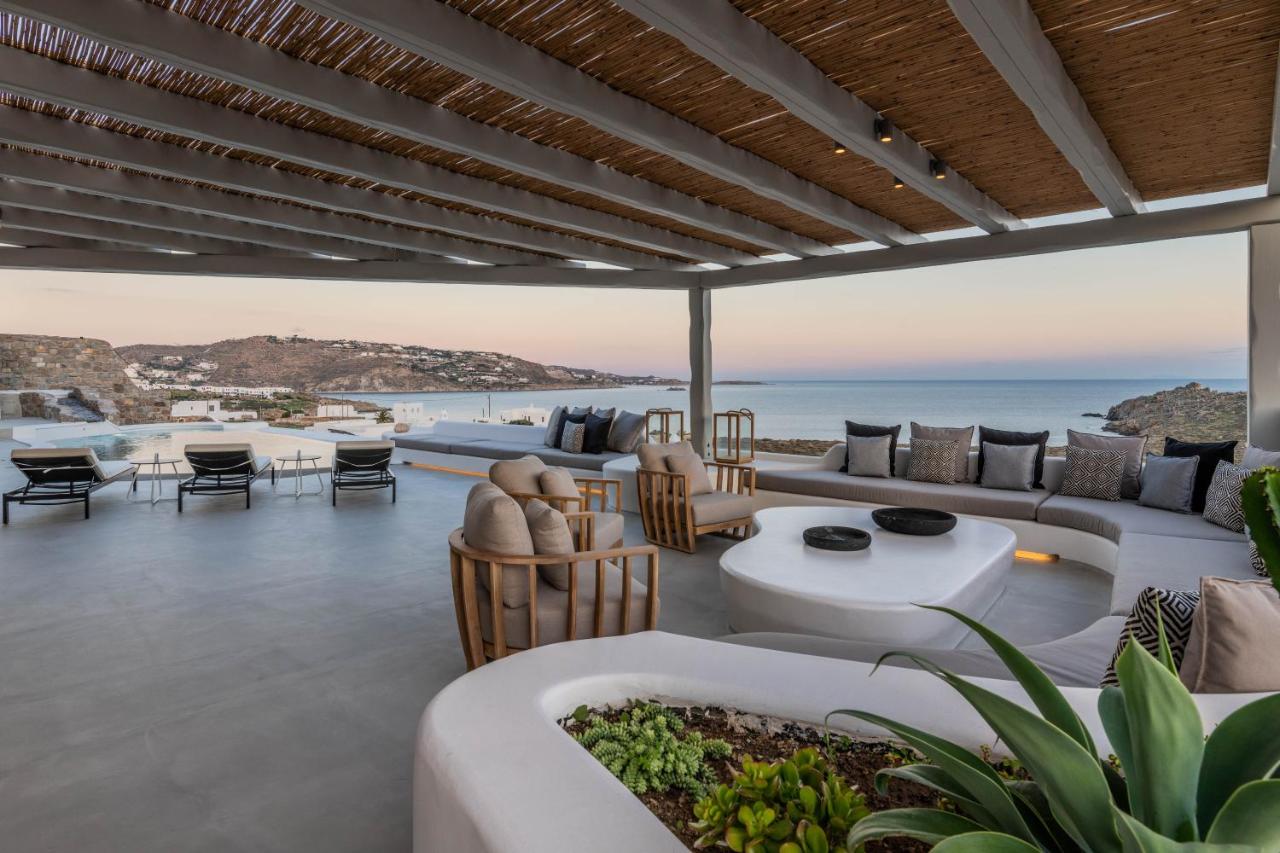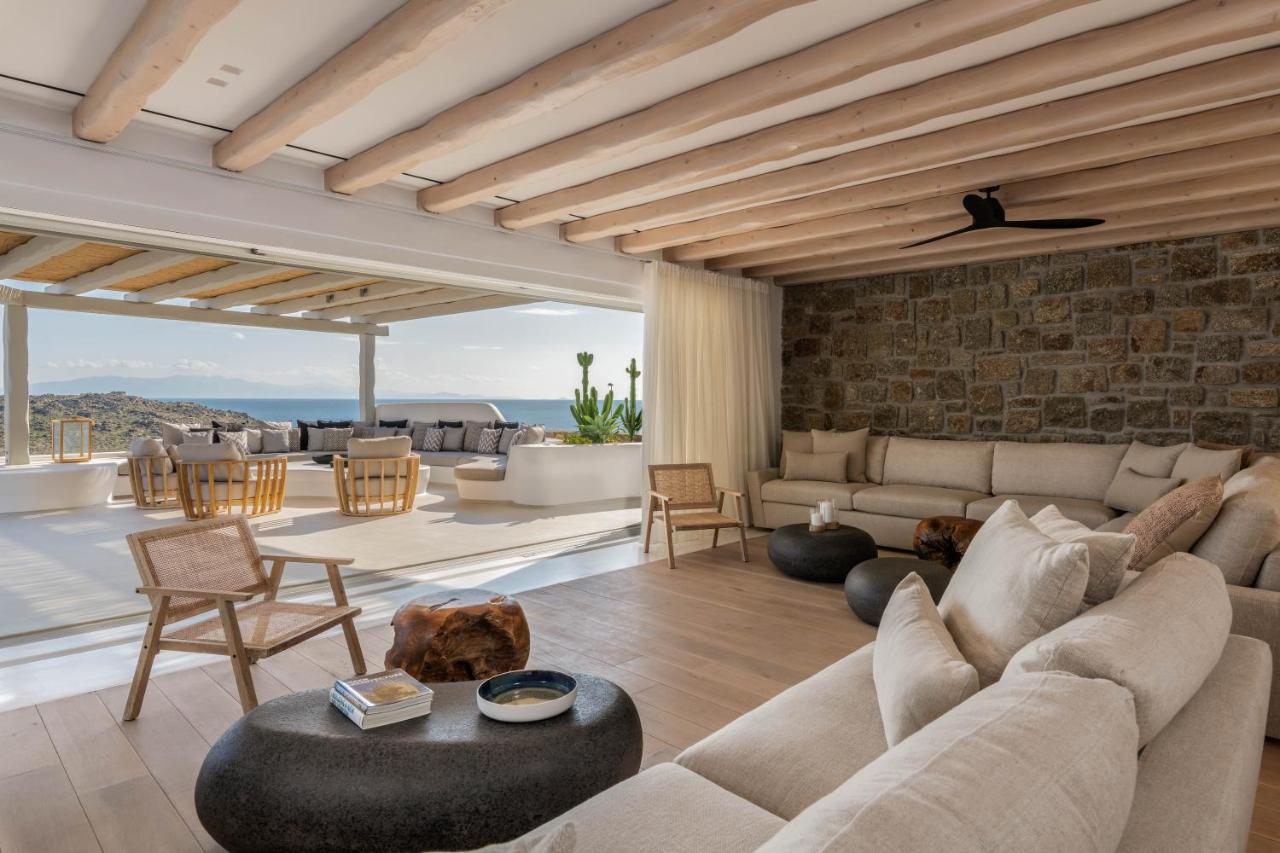 The Best Hotels in Mykonos Town "Chora"
Within walking distance of the best restaurants and bars, this five-star hotel offers sunset views overlooking Mykonos Town, private plunge pools, luxury amenities, and arguably the best sushi spot in Greece by Nobu (Matsuhisa). And great for honeymooners!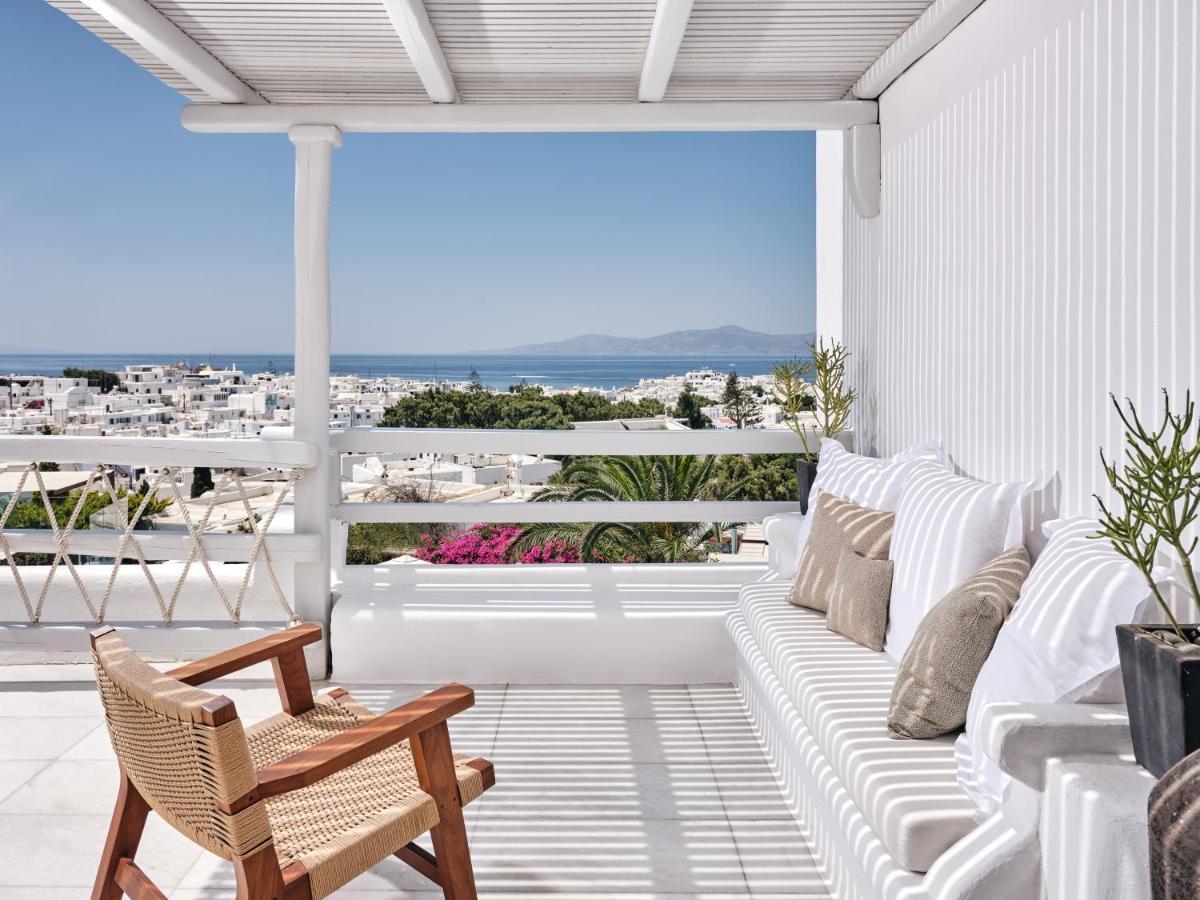 Located in the charming "Little Venice" area of Mykonos Town, you'll have prime views of the bay and the infamous windmills! You couldn't get a better location for exploring all the best restaurants, shops, and bars! I love being able to walk the streets in the morning in search of coffee.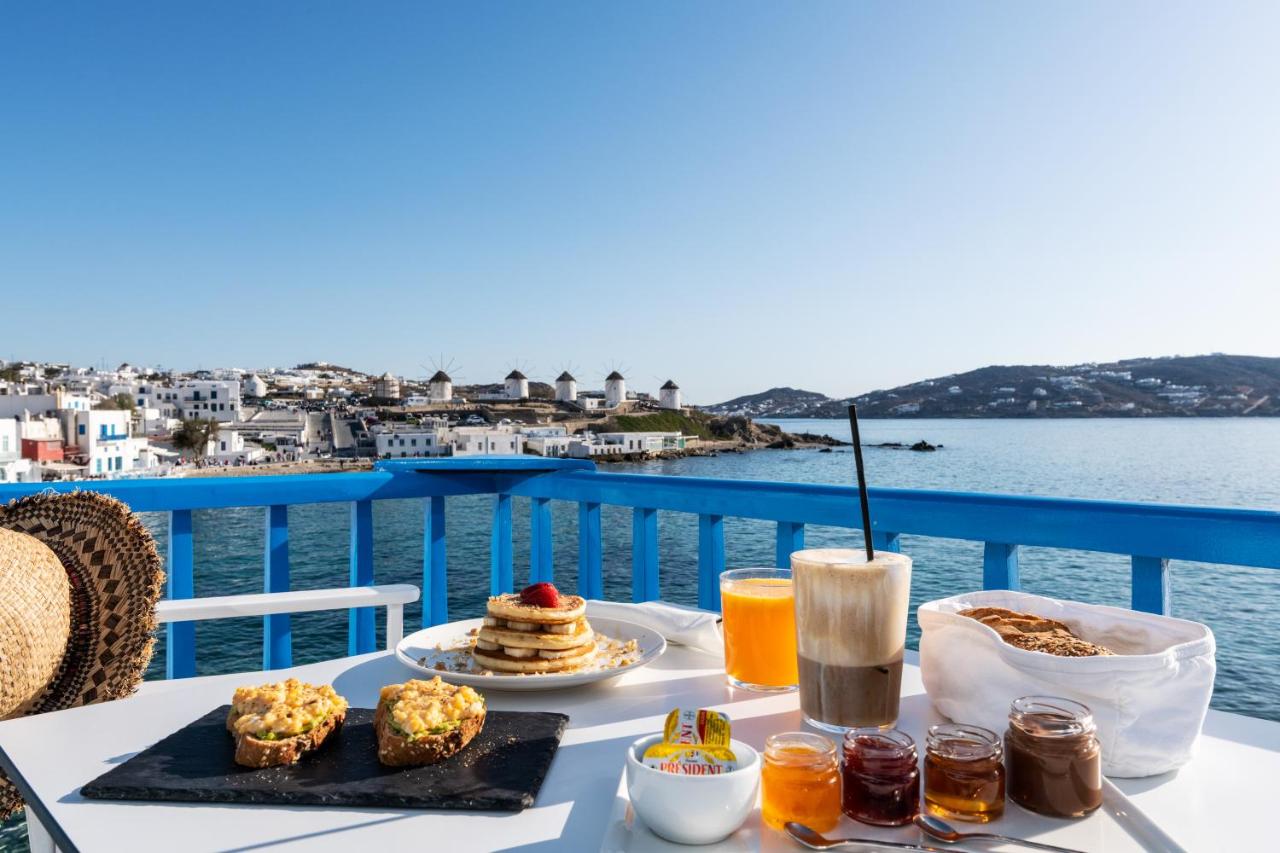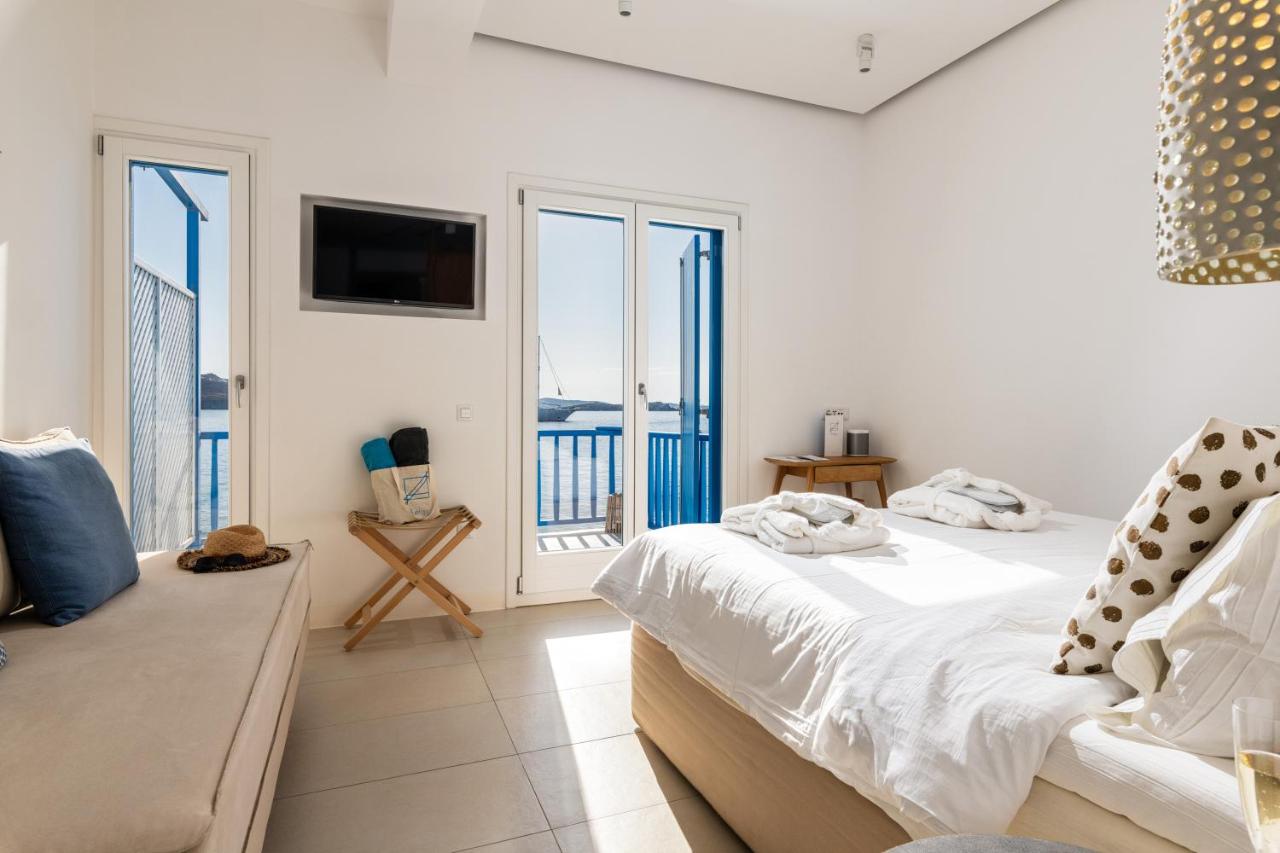 Perched on the corner of town, right next to "Little Venice," is the historic property of Mykonos Theoxenia. This five-star luxury hotel boasts an infinity pool, spa, and access to their private beach, all while being steps away from the nightlife scene of Mykonos Town.
The Best Villas/Airbnbs in Mykonos Town
These villas are all either in Mykonos Town or within walking distance!
For Couples:
$239/night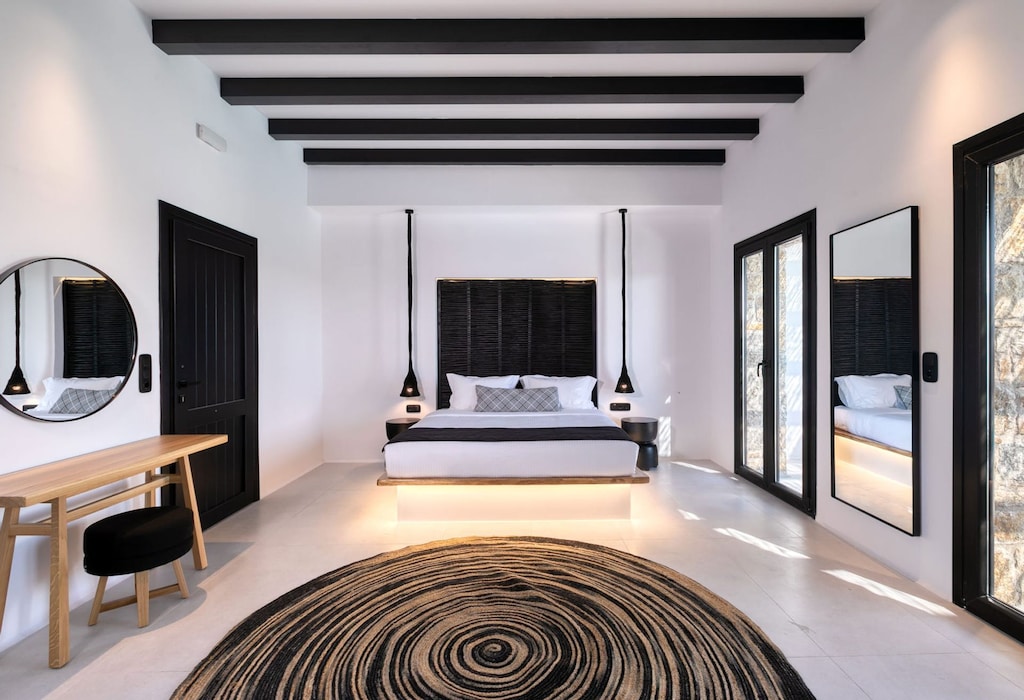 $129/night (what a steal!!)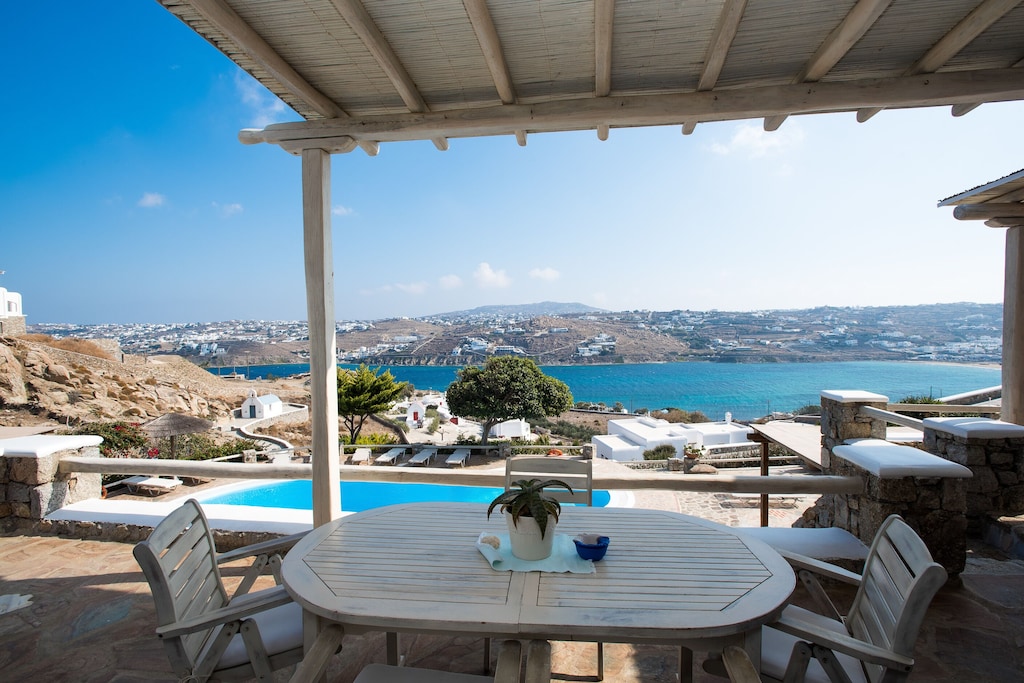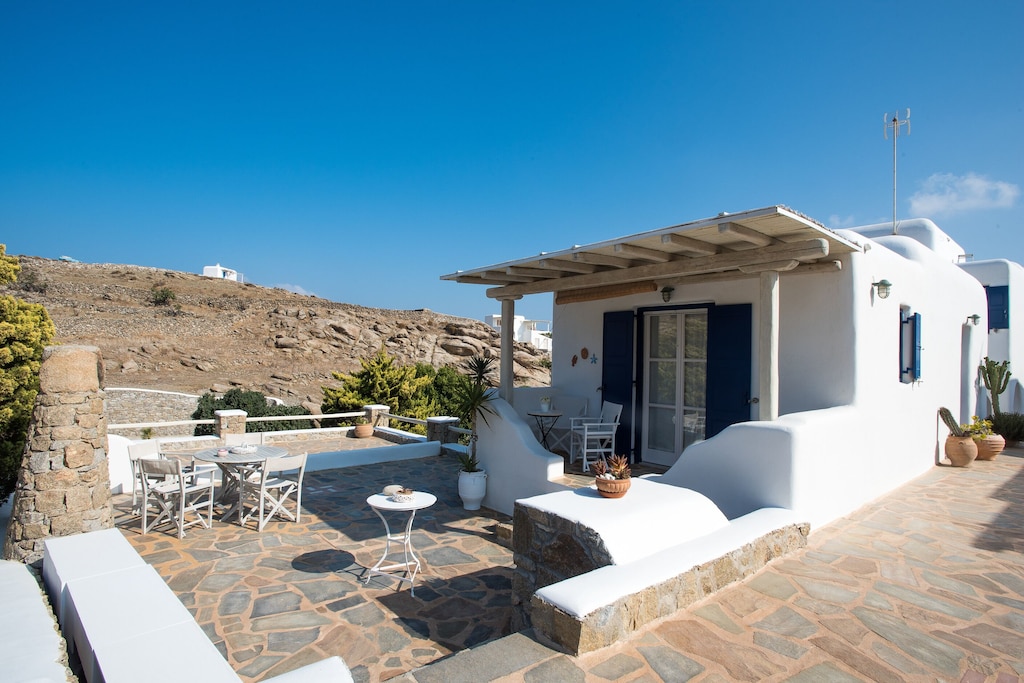 For Small Groups (Two to Three Bedrooms):
$437/night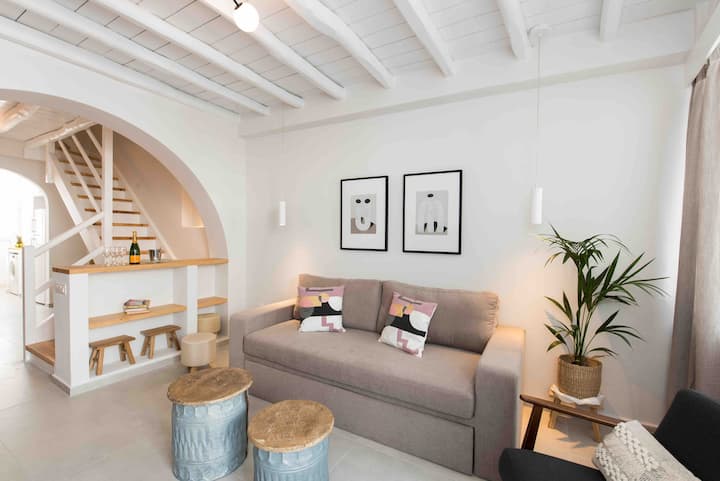 For Large Groups (3+ Bedrooms):
$1,642/night during peak season
$821/night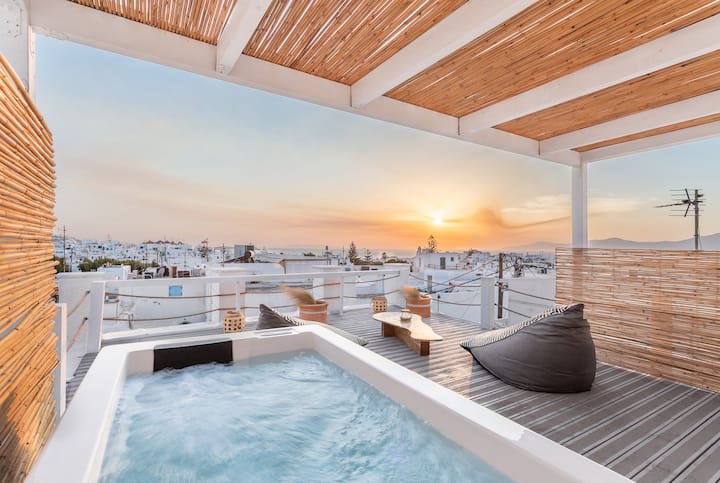 $869/night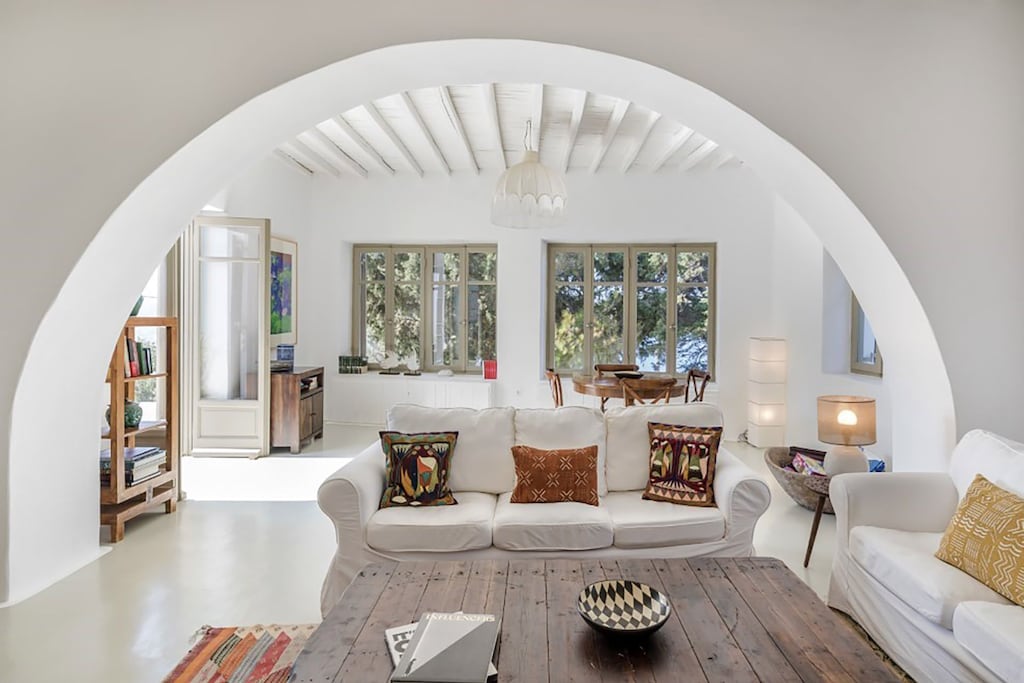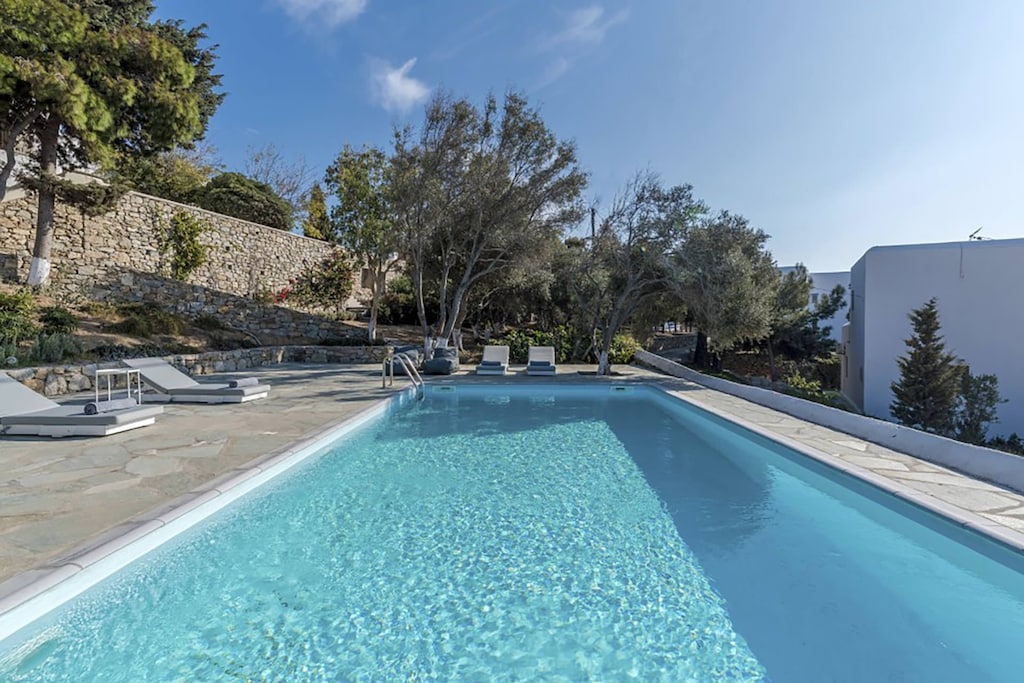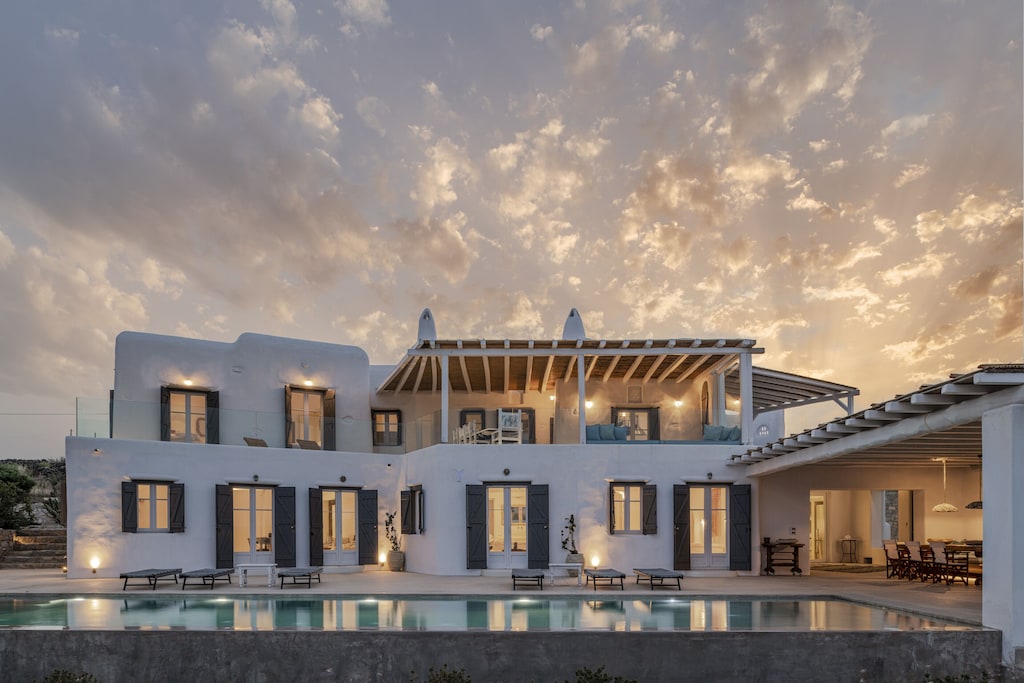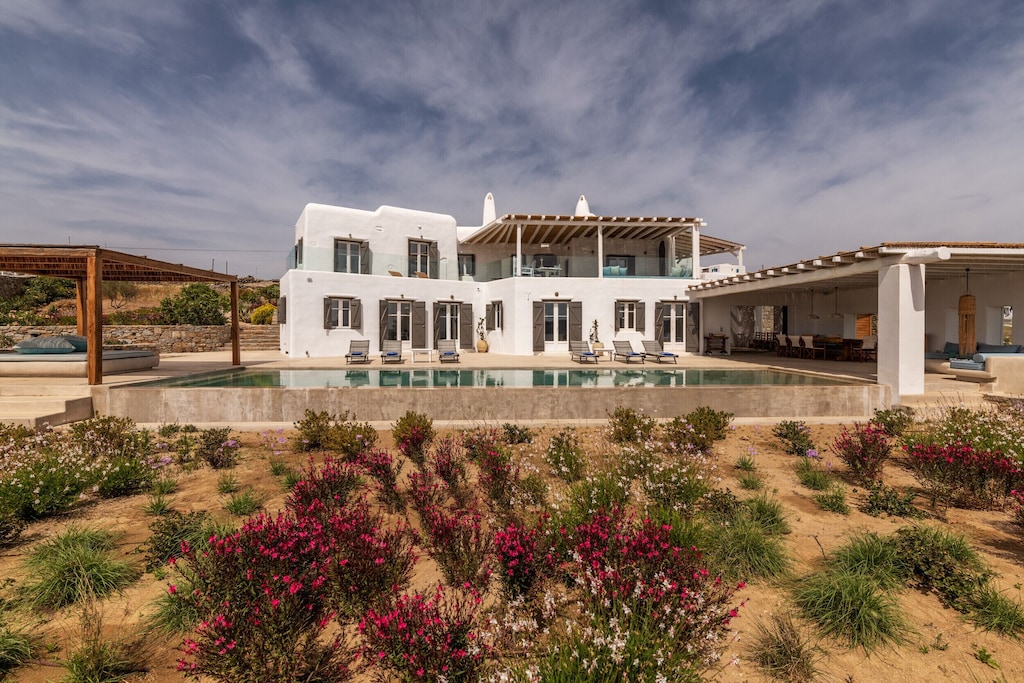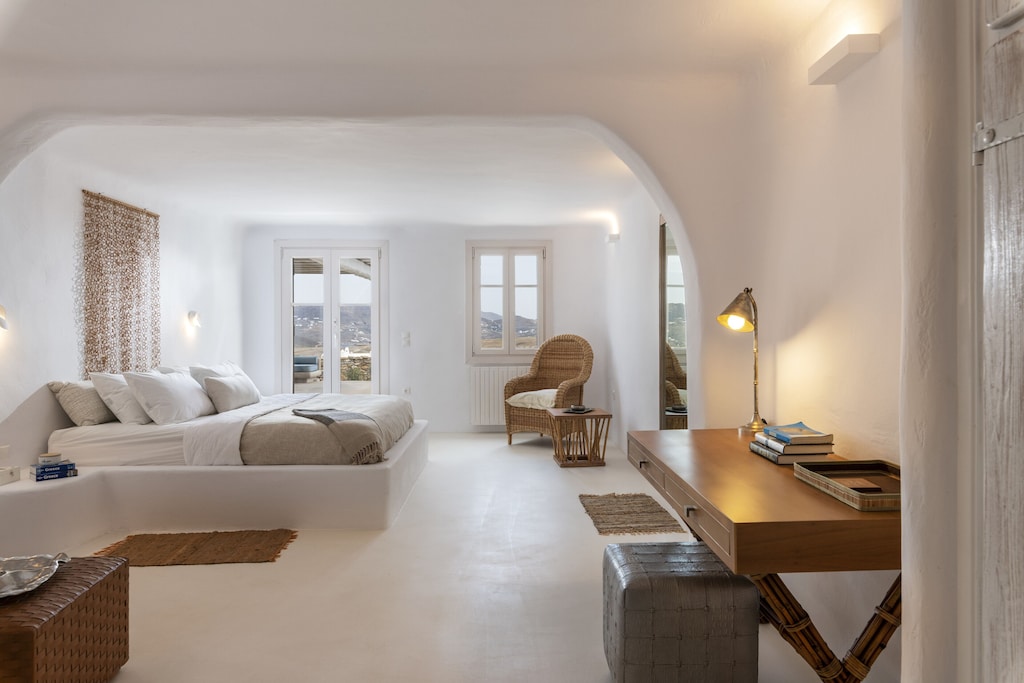 Check out these other blog posts: