How to Plan a Miami Bachelorette – the Ultimate Miami Bachelorette Party Guide & Miami Bach Itinerary [ 2023 + 2024 ]
Alright Jetset Bachelorettes, let's talk about planning a bachelorette in Miami – aka the best bachelorette party destination in the world! If your ideal girls' weekend involves tanned skin, luxe pool parties, champagne, bottle service, beaches, and balmy nights out, you've picked the right place.
When thinking about where to go for my bachelorette party, I was torn – there are so many fun bachelorette party destinations – but I had already fiesta'd in Cabo, bar hopped in Austin, beached in Charleston, and honky tonked in Nashville for friends' bachelorettes, and I wanted somewhere most of my friends hadn't done before. I also wanted somewhere with a lot of sunshine (getting married in April meant the bachelorette had to be a winter bachelorette!), a fun nightlife, and a chic, very jetset vibe. And my bachelorette weekend (#JETSETLORETTE) in Miami delivered on every front.
I invited 19 girls (I know, crazy) and my MOH's and I planned out the absolute BEST weekend in Miami. I wanted to lay out exactly what we did for you guys, as well as some other amazing recs I was given when planning, so you know the 4-1-1 on South Beach, Wynwood, Miami Beach and more.
From where to stay for a bachelorette party in Miami, to fun activities for a Miami bachelorette, to where to eat with a big group in Miami, to the best pool parties and clubs to go out in Miami (and how to get free bottle service with a promoter).
Here is your ultimate Jetset Bachelorette Guide to Miami
wearing my favorite Homebodii cami set (cannot recommend this enough – it's SO silky!), bride to be balloons from here
Where we stayed for my bachelorette party in Miami
This place was the bachelorette party DREAM house. And the pictures on VRBO don't even do it justice.
It was SO spacious, and sleeps 18 people – with an optional annex that sleeps 4 more. So with my huge group – this place was SUCH a good find. It's also waterfront and every inch of it is GORGEOUS. There are 6 bedrooms, a giant pool, a hot tub, huge outdoor space (which was perfect for our night in of bachelorette games/activities), a grill, outdoor bar, a boat parked out front you can rent for a day, a HUGE kitchen, amazing speakers, literally everything you could possibly want and need for the ultimate bachelorette pad.
BTW – if you're looking for a similar vibe but less expensive, there's a super similar house right next door by the same owners!
We were obsessed, and kinda felt like we were on ABC's the Bachelorette. This place MADE my weekend the amazing weekend it was!!!!!! Oh did I mention there's also a boat you can rent that docks right at the house? And a chef that can come and cook dinner for you in the house? yeah…. it's awesome.
Also one of the many perks of staying in a house versus a hotel in Miami for a bachelorette party with so many girls is breakfasts and most meals are WAY easier (and cheaper!) than if you had to go out for everything. And we got to stock up on alcohol and food for the house before the girls got there, so we threw a big pool party at our house on Friday of the weekend, and ended up in the pool pretty much every night too.
The best hotels in Miami for a bachelorette
Their world-famous rooftop pool and super-elegant rooms make this place the hottest spot on the South Beach strip. It's a little pricey – so best for smaller groups willing to go 4 to room.
If you're looking for a better deal without leaving South Beach, The Mondrian isn't on the beach, but is a great, young vibe and a perfect hotel for a bachelorette party in Miami!
Where to stay with a big group in Miami on a budget:
If you're looking for a cheaper villa for groups in South Beach, check out this one, or look for something in Miami's trendy but less expensive Wynwood area.
What to do on a bachelorette weekend in Miami
Our Miami Bachelorette itinerary:
Itinerary is from this Etsy shop – SO cute!!!!!
Other things to do with a bachelorette in Miami
Rent a yacht for the day if you rent this charter yacht !!!!
The best places to eat with a big group in Miami for a bachelorette party
Mandolin
A super fun Greek restaurant that has all-you-can-drink options for groups! We LOVED our dinner here. The food was AMAZING and our table was so cute. This dinner was a huge highlight of my bach weekend.
Baoli Miami
If money is no object, book a group dinner res at the trendy, clubby Baoli Miami.
Photo via tripadvisor
The best lunch spots for a bachelorette party in Miami
Cecconi's
This ultra-instagrammable restaurant is a hit for any girls trip or bachelorette weekend in Miami – and the food is SO good.
Also if you're ordering casual food to your house (like we did for our pool party) my favorite is Pura Vida – they deliver, and it is SO dang good – think tuna poke bowls, ceasar wraps, salads, and anything and everything healthy and delicious. We loved it so much we ordered it twice.
Bodega is a casual taqueria that has a speakeasy behind it! It's not the most ideal for a LARGE group because their seating is more tables of 6 (so we had them cater instead), but their tacos are delish. Also if you're in Miami on a thursday night definitely head to Bodega's speakeasy bar – which goes off on Thursday nights.
The best pool parties in Miami
Have your own!! We LOVED just hanging at our house – it was UNREAL. We also rented a bartender (for only like $15 a person) and had him for the day – which was so fun, and SO worth it.
Bikinis and one pieces are Watercolors Swim and matching sarongs are Kenny Flowers!
Lemon print amalfi sarongs and matching bikinis
Or, if you aren't too dead from your nights out and want to go out, check out Hyde on Saturdays!
The best rooftops in Miami for a bachelorette party

Photo via One Hotel South Beach
Sugar, Brickell
Sugar is a Brickell neighborhood hotspot that usually has a line out the door on weekend nights & Friday happy hour. The rooftop features 360-views of the city, 40 floors up! and pricey (but delish) cocktails and a swanky, upscale crowd. Snag a reservation for a guaranteed table for your group.
The best clubs in Miami for a bachelorette party
Basement
The uber-trendy retro neon club, located in the Basement of the Miami Beach EDITION hotel, the club is only open on Friday and Saturdays, but you can bowl or ice skate any night of the week. We did Basement on Thursday and it was the BEST.
Adjacent to the nightclub (which is more of a funky dance club meets neon bar feel than a traditional CLUB feel like LIV, Story and Eleven) is a four-lane bowling alley with oversize LED screen displays and fun lighting. Book a couple lanes for you and your group, get bottle service, or hit up the bar behind the bowling alley, and then head to the club after. This is what we did and the girls all wore fun neon dresses and channeled their inner studio 54 vibes (the club has black light so neon accessories are a MUST).
HYDE
Hyde was a big highlight of our club night, highly recommend it day or night!
photo via world redeye
LIV
This trendy, opulent, very Miami club is a must-do on any weekend in Miami. Located inside the famous Fontainebleau Hotel, this is the club where you'll find all the celebs & VIPs.
E11even
Eleven is an energetic, neon-lit night spot with trapeze dancers, burlesque shows, DJs & live music performances. While technically not a strip club, the dancers here are topless so if you have a more conservative group, keep that in mind!
Photo via E11ven
How to get bottle service with a bachelorette party in Miami through a promoter
Every club in Miami works with promoters to get groups of girls into their club – with a bachelorette party, you should never have to pay a cover to go clubbing. If you search #miamipromoter on instagram, or google miami promoters, you'll see a ton of promoters come up – feel them out, reach out, see if they look legit (and not uber creepy — I much prefer working with girl promoters!!!!) and see what they can offer you and your girls. Another option is to just walk the beach – we were approached by a ton of promoters as a group of girls walking the beach. Also – always tip your bottle girls if you do get a table through a promoter.
Hiring a professional photographer for the day for your bachelorette in Miami
You guys, I cannot recommend hiring a professional photographer enough for your bachelorette party!!! Our photographer Danielle was so INCREDIBLE (@dmargherite, if you . reach out let her know JetsetChristina sent you — she shoots for me and Watercolors a lot!l!!!!) and her photos are priceless. She captured moments of pure love and joy that you just don't get with an iPhone selfie. I'm so beyond grateful for these photos and it's worth every cent to have a photographer come by for a couple hours!! It's no different than your wedding – these are your memories with your girls – and you'll cherish these photos forever.
You're going to want a mix of pool/beach outfits ( cover ups and trendy bikinis and one pieces), beach-chic daytime outfits, and some really fun club dresses for going out. Miami is where you can feel free to break out your neons and bright colors, but also your LBDs.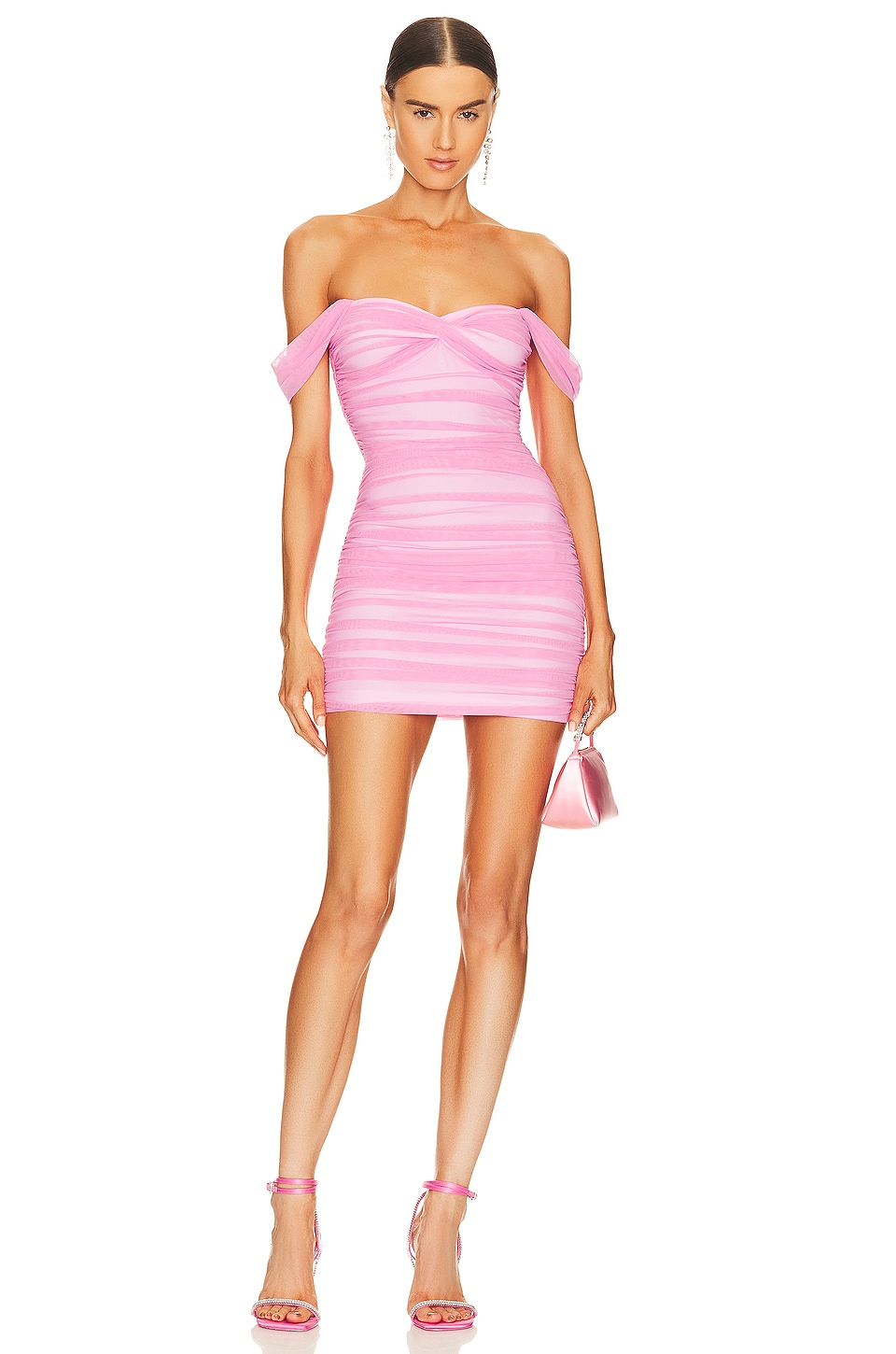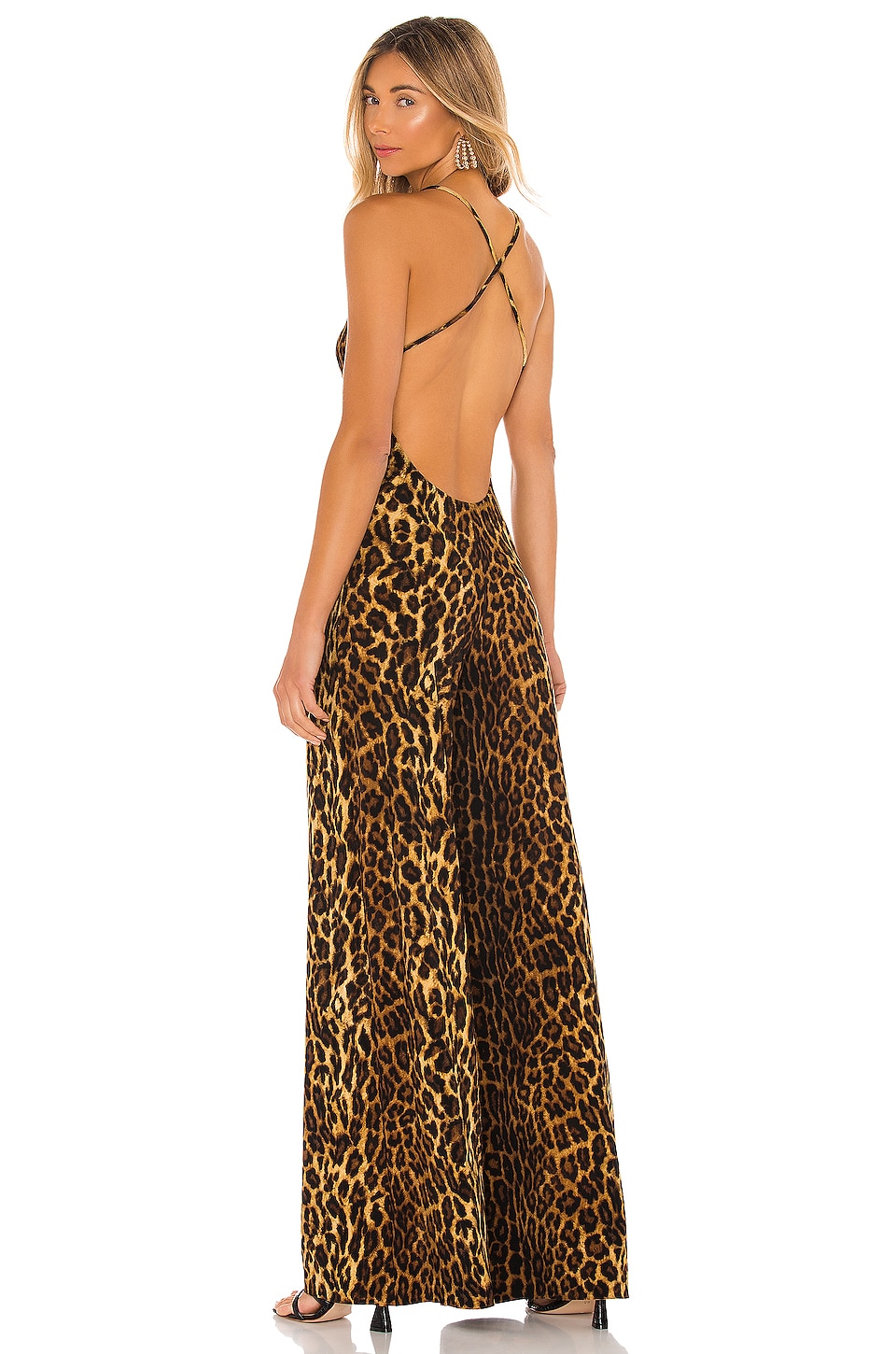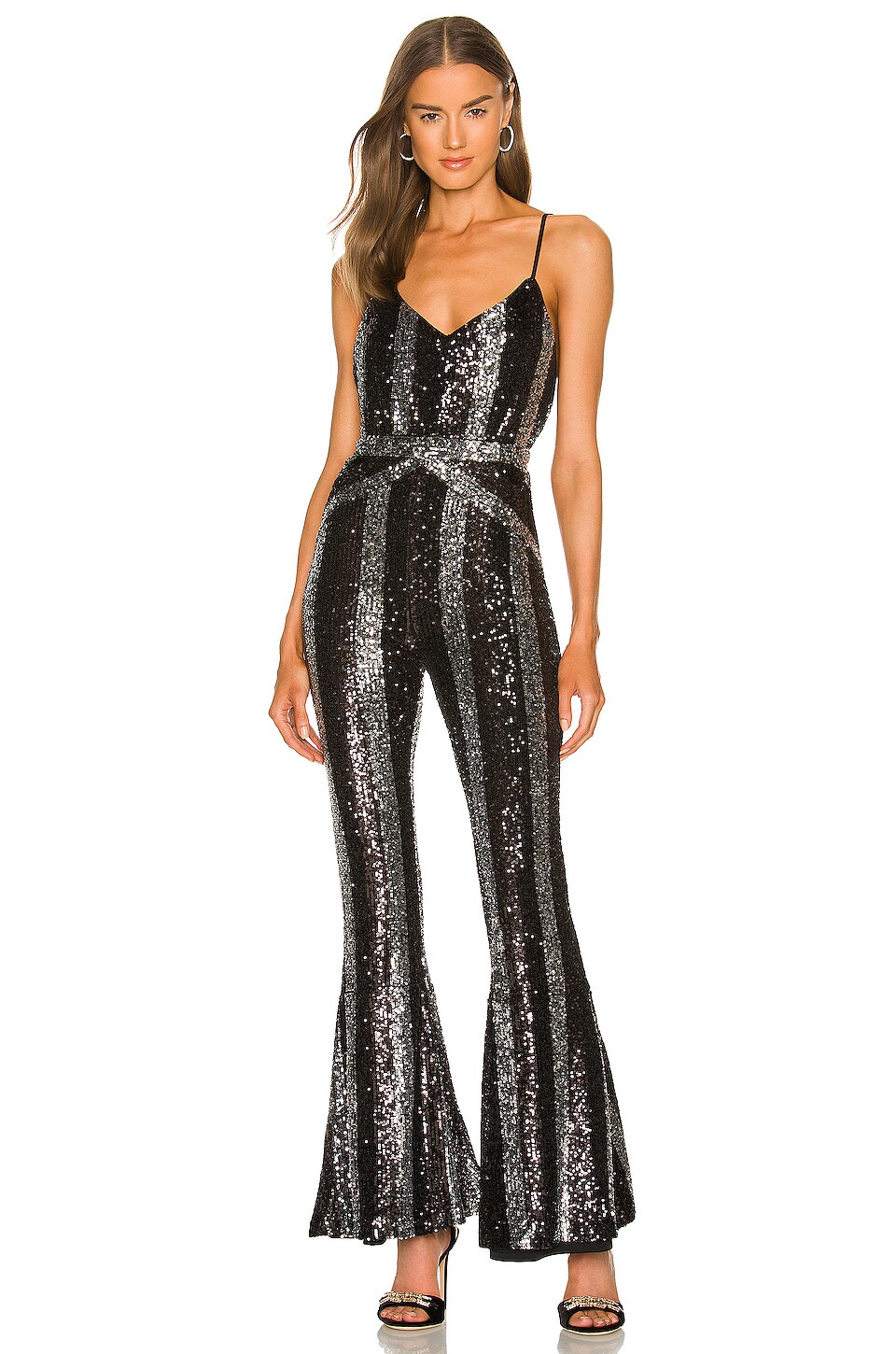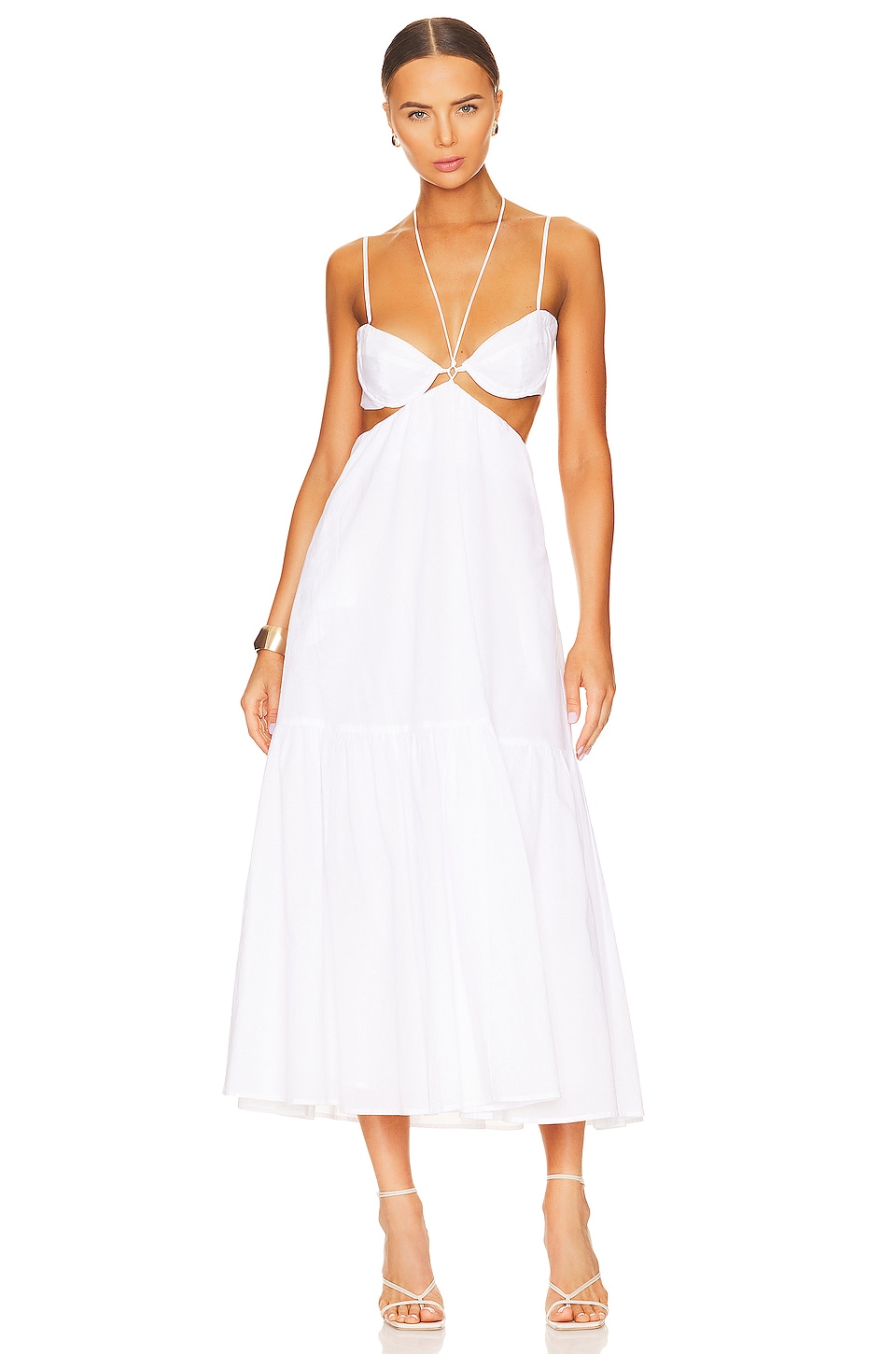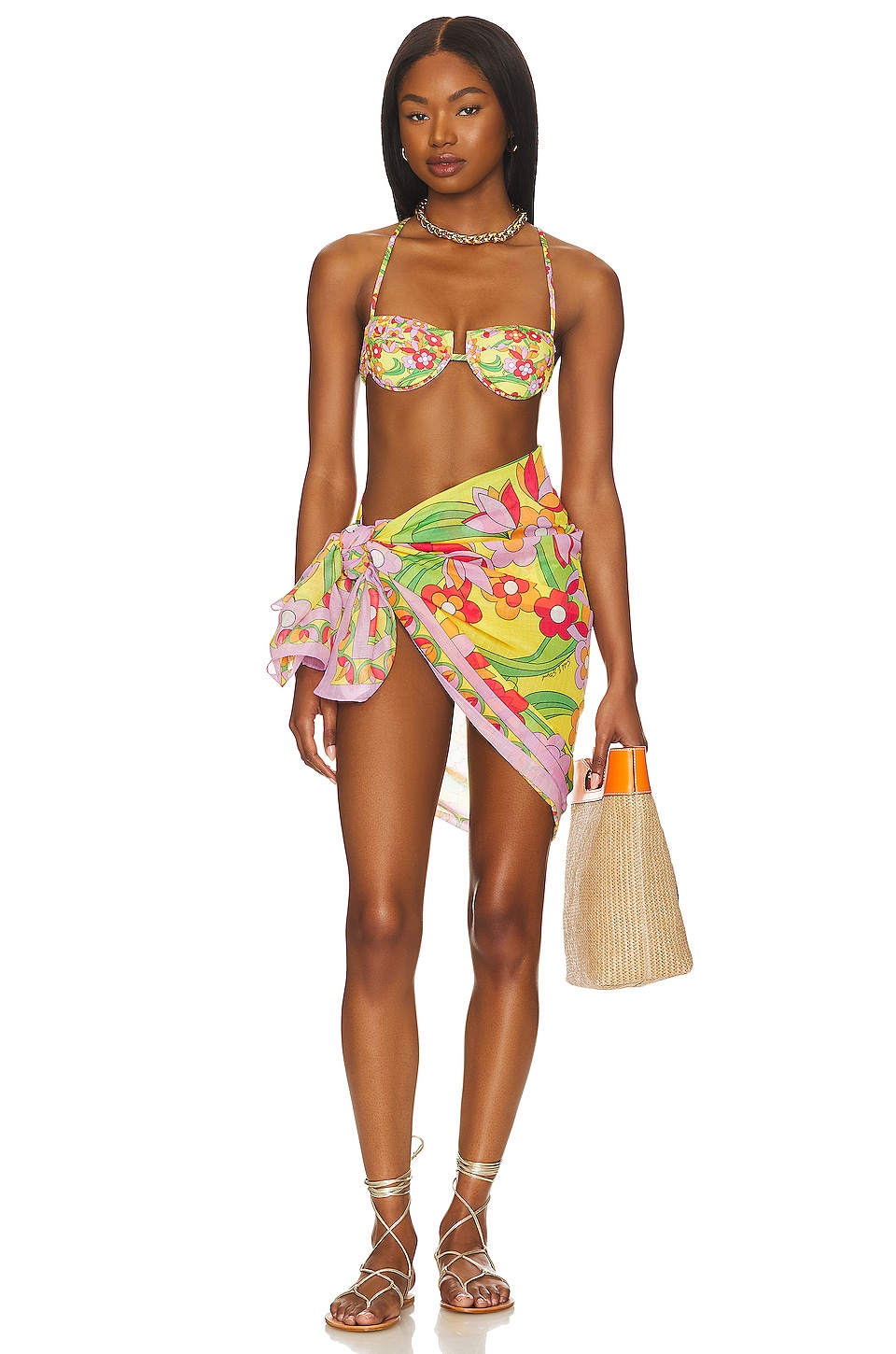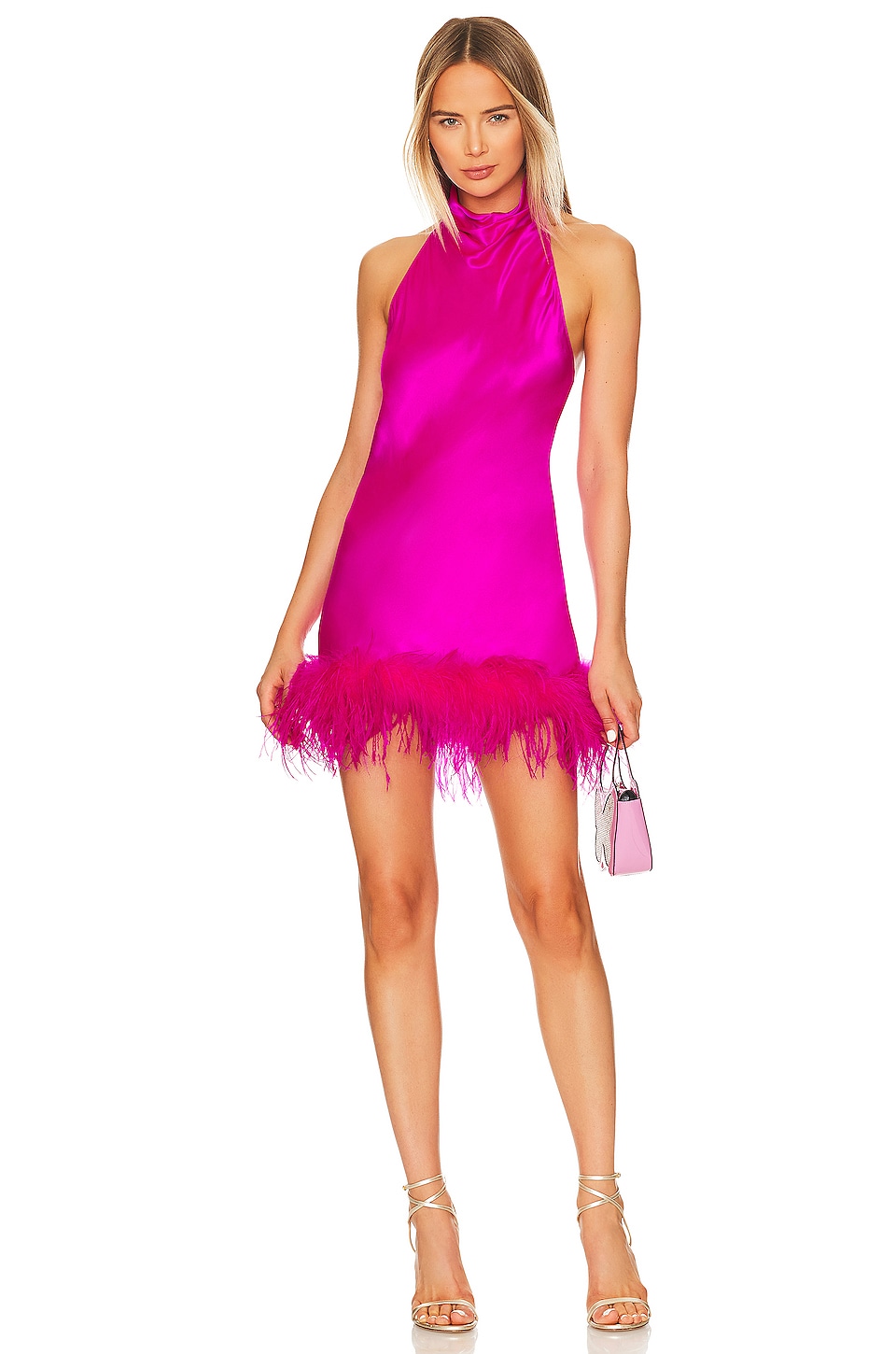 Everything I wore on my #Jetsetlorette weekend!!
Seriously obsessed with these sunglasses – THEY LOOK SO GOOD ON EVERYONE!!
Homebodii PJ set
my favorite comfy PJ's for lounging around the house in!
wearing my favorite Homebodii cami set – I'm wearing XS
This dress was so perfect for walking around Miami in! I'm wearing a size small – it fits SO well and comfy!!!

This bikini for the second pool party!! (and I gifted my girls the black version!)
Going out outfit
Your girls will love having a carry-all tote to throw all their stuff into everywhere you go all weekend – I LOVED these ones from Sprinkled With Pink!
We did custom eye masks with "gone MIA" for my bachelorette party and the girls LOVED them!!! They're so cute PLUS they helped everyone get great sleep in a house of 18 girls – win/win.
My girls LOVED these custom tumblers! So good if you're planning on partying at the house – and safe for pools vs breaking wine glasses left and right like me at every bach weekend ever.
Matching swimsuits!
There was nothing better than seeing 19 of my best friends wear matching Watercolors Swim on my bach weekend. It was SO unreal.
If you guys want a group discount on matching swim – orders of 8+ swimsuits are 20% off with the code BACH PARTY!
A chic sarong for the pool party
You could get all the girls cute matching print sarongs or chic black sarongs from Kenny Flowers, and yourself a white beach cover up (20% off 6+ items with the code BACH PARTY)
Also, if you get matching beach cover ups for you and the girls, you can get your fiance a vacation button down shirt or good looking men's swim trunks in the same print!

My friends Bisous surprised us with sunglasses for all the girls!! It was insane how amazing they looked on EVERYONE!!! While they're too pricey for a bachelorette party favor, you should ABSOLUTELY get yourself a pair or this could be a cute bridal party gift for the wedding day or something like that. Free exchanges/returns!
I first found out about ALOHA makeup bags, naturally, in Maui!! (Where Kenny & I are getting married this year!) They are seriously the best, sturdiest, splash-proof makeup/travel pouches out there and my girls LOVED them. We all know every millennial girl LOVES her pouches, am I right?
You guys I'm obsessed with these tropical flavored lip balms and I had to get them for all my girls. These balms are a god-send at keeping my lips uber-hydrated (even through the immense jet lag & dehydrating travel days I put my lips through) & they just remind me of VACATION!!! My favorite flavor is the coconut – but they're all so good. My maids of honor and I stuck one in each girl's water bottle, along with a few temporary gold tattoos. It was so cute!

You guys is anyone else OBSESSED with coola sunscreen? I loved including some sunscreen for the girls so that no one got burnt with all our time out in the sun – plus they can use this on our wedding weekend in Maui too!
PS Isn't it so perfect the sunscreens went with our turquoise theme too!
A must for any bachelorette gift bag!!!! The girls thrived (despite three nights of partying in Miami) thanks to us all taking this every day!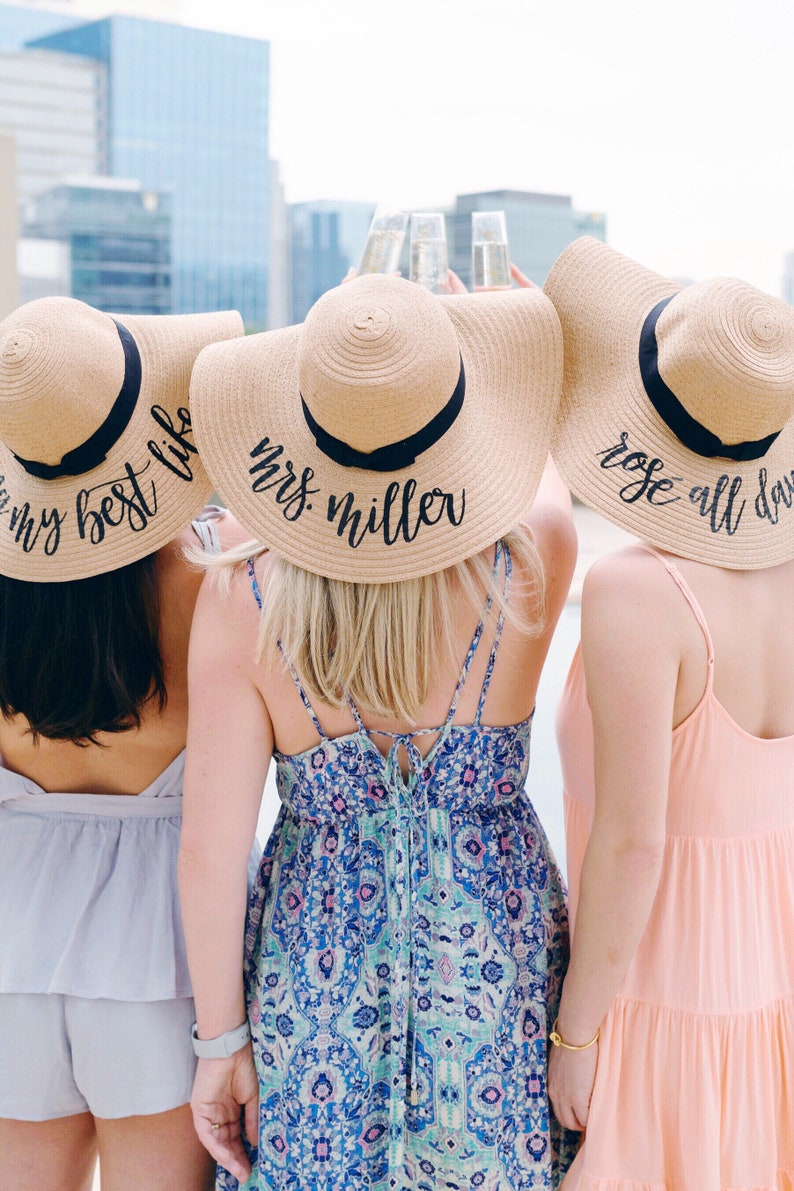 I love the idea of a whole group matching in these personalized floppy hats – $20 on etsy!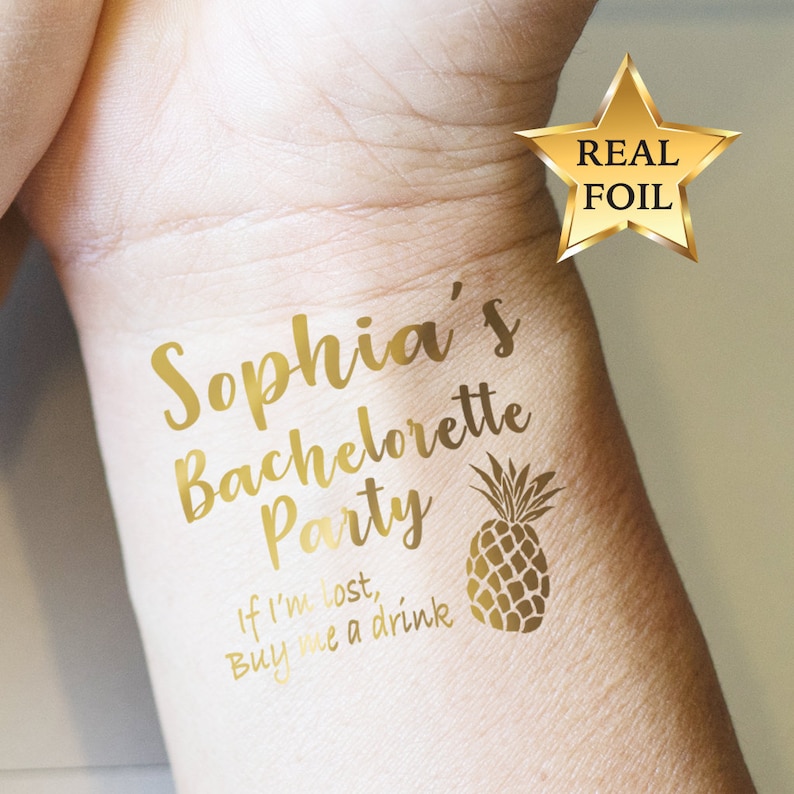 I love this idea for including in everyone's goodie bags!
What to wear to a Miami pool party :
My favorite poolside bachelorette party looks
You're going to want to look chic and fun by the pool, but just stay away from anything white! If you need other bikini recommendations, check out JetsetChristina's Favorite Bikinis here!
Cute Miami bachelorette decor ideas!
Check out my other related posts!
Bachelorette party favors everyone will love
How to plan the perfect bachelorette party
All-white outfits for bride-to-be's for every wedding-related event
The 10 Hottest Workout Classes in New York, Ranked and Reviewed
All about my rehearsal dinner in Maui and our Wedding Welcome Pool Party
The Ultimate Honeymoon Packing List
The best matching couple swimwear
The best trips to take with friends in your 20's
How to plan the perfect honeymoon
The Best Luxury Honeymoon Resorts in the World
How to choose a honeymoon for your budget : What a honeymoon actually costs
Things to do as soon as you get engaged to start wedding planning
What to wear to your rehearsal dinner as the bride
The 10 Best Save the Date Designs
the ultimate Miami travel guide
The best bridal party getting ready robes
Where to go on a girls trip in the US